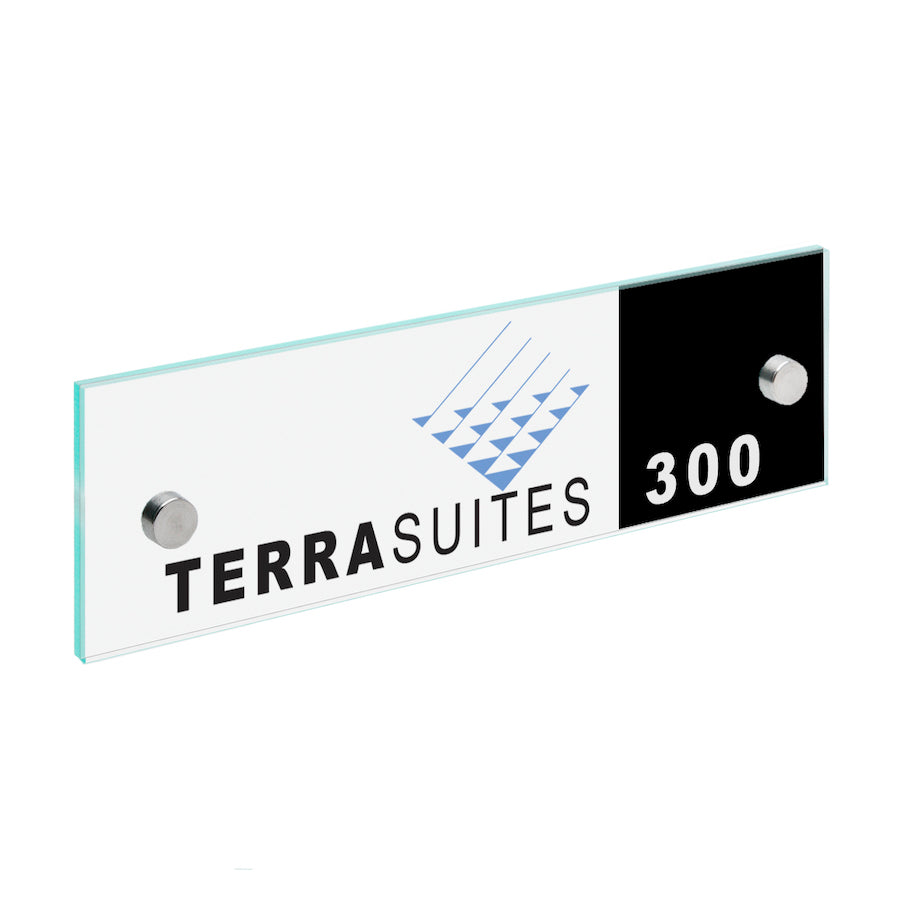 Unveiling NEW Acrylic Wall Nameplates with Standoffs
We're genuinely excited about the unveiling of our NEW Wall Nameplates with Standoffs! They deliver just the right blend of aesthetic appeal, professionalism, and eye-catching style. You can choose from a Clear Acrylic Nameplate Holder or its counterpart with a green edge that emulates the look of real glass. Both are accentuated with silver standoffs that deliver functionality and an attractive contrast geared to please the eye.
Acrylic Nameplates with Standoffs make a nice addition to any office environment and décor. They give you more flexibility in personalization with interior displays. Our signature Wall Nameplate Sign Holders with standoffs provide a terrific spotlight for custom room inserts, from room numbers and departmental signage to individual names and titles.
We can also help in that regard. Our new launch takes your custom DIY insert printing into consideration with white or gray perforated card stock included FREE! Holes are pre-punched for use in any printer. So let your imagination guide you and take advantage of this most economical printing option.
Complete kits also include everything you need for easy installation. Your order comes with hardware…two screws, two anchors, and two silver standoffs.
Loading an insert in your new Acrylic Nameplate Holder is also a simple process. Once the printing is finished, individual inserts are sandwiched between two acrylic plates. Your new design stays securely in place and the standoffs help seal the deal.
Great looking, easy to install, hardware and perforated card stock included: it's a complete, turnkey Nameplate kit for a simple do-it-yourself solution. And the result? Exceptional showcases for office names, numbers, titles, and signage. Add clarity and appeal to your workplace with a Clear Acrylic Nameplate and the glass-green version of the Wall Nameplate with Standoffs…for a nice, silvery accent.