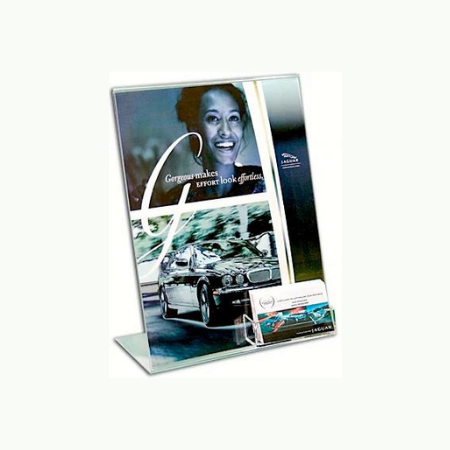 Top 10 questions you are afraid to ask about POP Displays?
Are POP Displays really profitable?
The answer is YES! Point-of-Purchase advertising is not only a huge trend, it's also the preferred way to advertise special promotions, services, and products in more cost efficient ways than ever before.
How customizable is a promotional display?
It's easy to have your logo, graphics, and text added to your displays, personalizing them for enhanced brand awareness and customer recognition. Whether your company's name, logo, or tagline is a simple 1-color imprint or a flurry of colors, our expert printing will surely make your display look even more professional. Silk screening is very affordable and gives your business a professional look and competitive edge.
How can I determine the quality of my POP Display product?
Be aware that there are many different acrylic thicknesses on the market. Some companies don't advertise the gauge and may provide you with a thinner material for a slightly lower price…and WITHOUT the value added benefit of quality silk screening for customization.
How large of a sales increase can I expect from a POP Display?
Sales have shown to increase by 65% when POP displays like sign holders, brochure holders, and poster holders are used.
What are the benefits of sign holders?
There are many benefits, and here are just a few:
Low Cost
Easy, hassle-free cleaning
Visually Profitable
Customizable
Promotes your business
Increase ROI
Perfect for changes! Easy to change ads quickly when rotating promotions
Versatility allows you to display information easily
Lightweight, easy to move and goes where you need it
Visually appealing
Turns leads into customers
What is the right placement for my POP display?
Businesses use our promotional items to strategically display information in cohesive fashion, creating visually dramatic appeal where foot traffic is heaviest. Using eye catching colors and information directs visitor attention to your in-store promotions, directly increasing sales. Put your countertop displays in position to grab the eye for best results.
How versatile are these point-of purchase displays?
Table tents, sign holders, brochure holders, poster holders, name plate holders, and acrylic stands perform well for a multitude of applications and markets. Popular uses include but are not limited to tradeshows, fairs, offices, medical, hospitality, retail, restaurants, and real estate agencies to name just a few.
Do we have in-house Sales Specialists?
Our customer service team is in-house and fully knowledgeable. They can help you with any questions, concerns or even suggestions that meet your business' needs. You can call and speak to a live sales specialist M-F from 7am – 3:30pm Pacific Time or email us and we will help you promptly.
What is the turnaround time for an order?
Most of our products are in stock and ready to ship! We offer next day shipping on most items. For customized orders, let us know your deadline and we will do our best to meet it. Depending on order specifics and quantity, customized orders typically take about 7-10 business days. We understand how important time is…after all, time is money. We promise the quickest turnaround time for any order and "on time" delivery.
Where are our display products manufactured and why choose Plastic Products MFG?
Compared to our competitors, we fully understand businesses have to work within budgets.  PPM strives to save you money and our top quality products are all made in the USA. Our fabrication and production facilities in Chino and Anaheim, California handle custom imprinting and shipping services for every item we produce. No outsourcing here! Our customers are always top priority and you can count on us to treat you like family. Customer satisfaction is not just a cliché with us.
Hope this helped answer your most important questions before making decisions about your purchase. Please let us know if you have any more!