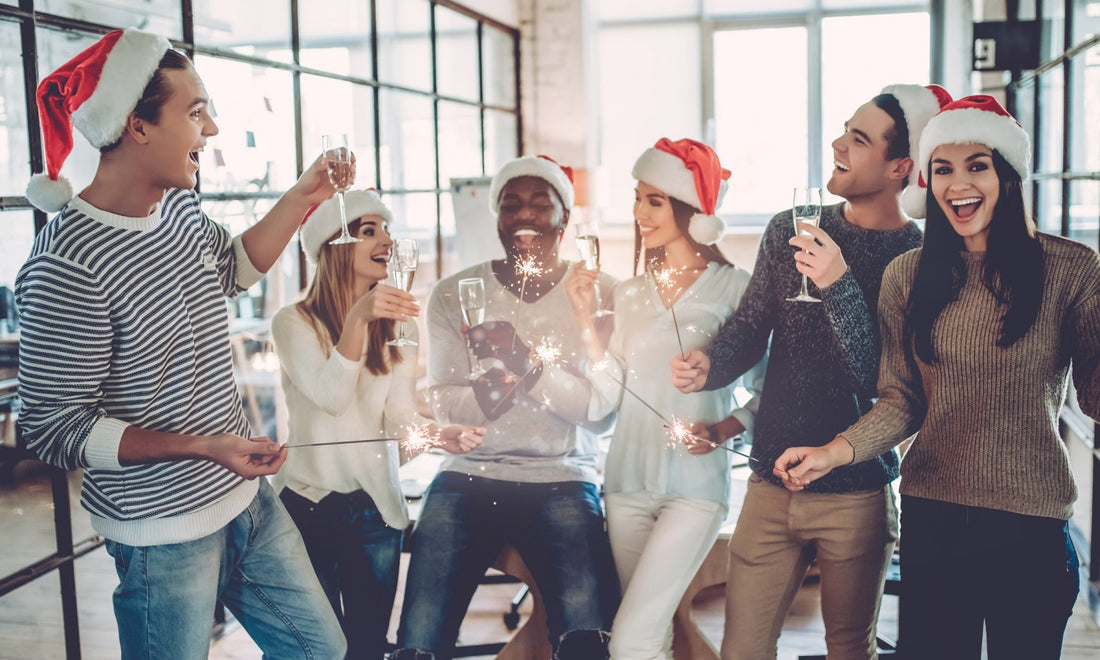 Tips and Must-Haves for Your Annual Holiday Office Party
'Tis the Season for gathering with friends and family, including those work families often seen more than each's own. Of course, that means it's also time for another annual event popular every holiday season: the office party.
Start with the official announcement and pronounce it visible for all to see. Top-Mount Cubicle Sign Holders (Style CSHH) and Cubicle Sign Frames (Style CSHL) capture the essence and showcase upcoming festivities clearly.
Acrylic Cubicle Sign Holders make a brilliant display and fit perfectly on partition walls. The literature display stands out among the festive décor, right at eye level. It's also why this dynamic Sign Holder is so popular for use in directional guidance and emergency signage displays. And check out the latest colored-border options that match so nicely with holiday decorations!
User-friendly Cubicle Sign Frames elevate party invitations and holiday festivities in high fashion. Other times of the year, this same Tiered Sign Holder delivers top visual acuity abovecubicle/partition walls, grabbing attention from greater heights.
As for the holiday office party itself? Here are a few other tips, courtesy of Create & Cultivate, an "online platform and offline conference for women looking to create and cultivate the career of their dreams."
Spread the cheer with music…and you don't need a DJ. Spotify, Apple Music, and a Bluetooth speaker can take care of the Silent Night.
Cocktails beyond the ubiquitous beer and wine? There are plenty of tasty recipes online you can easily make your own, or even do a mulled punch in a crockpot, wafting aromas of clove and orange.
Set aside a "photo booth." It's almost always a draw (eventually). Garlands are festive and easy to hang. Edison string lights, too. As for the food? A charcuterie board adds upscale flavor to easy-snacking finger food.
No matter what, you can show all the details in Cubicle Sign Holders/Sign Frames. We hope your holiday office party's a hit!