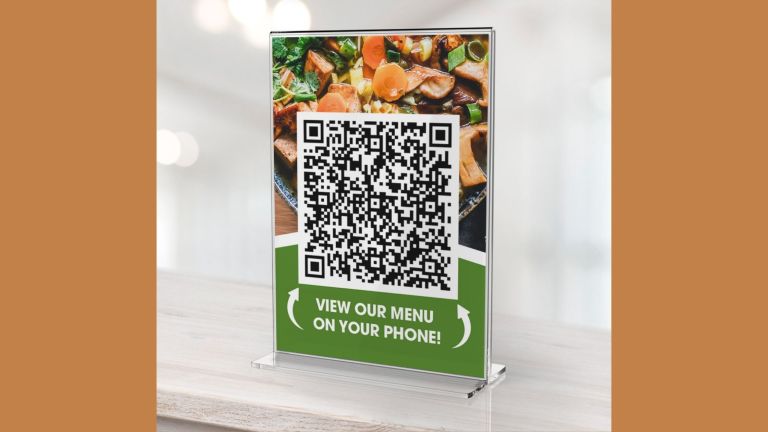 The Top 5 Benefits of Acrylic Sign Holders
Changing times call for changing signage. Visual cues that give us directions and new paths, policies, and protocols to follow. And the clear way to get those messages expressed? Acrylic Sign Holders make signage really meet the eye! Countertop, cubicle, wall-mount, and desktop sign frames present multiple placement options, too.
Making signs and literature easy to absorb quickly requires a crystal-clear showcase. Each Acrylic Sign Holder performs that job exceptionally…and we'll tell you the Top 5 Benefits!
*Tough, Durable, yet Lightweight Material. An Acrylic Sign Frame can take the hard knocks. Premium acrylic delivers clarity in a sturdy display that's also lightweight and easily movable.
*Simple to Keep Clean and Sanitary. Keeping surfaces in public areas sanitary has been highly publicized in the wake of COVID-19. Our Acrylic Sign Holders and Desktop Sign Frames are easy to keep clean and wiped to polished perfection!     
*User Friendly. Changing and updating signage? No problem! Acrylic Sign Holders make it easy to swap-out inserts and essential literature in your displays. And each Desktop Sign Frame can be re-used on just about any flat surface.
*Cost Effective. Acrylic is already a highly affordable material. When you add the long-lasting, nearly indestructible composition of an Acrylic Sign Frame, the ROI is cost-effective indeed!  
*Make Your Message Easy to Absorb. The most important function of a Sign Holder is to stand out, draw the eye, and make your message clear. Acrylic clarity excels at all three. When it comes to grabbing attention, strategically located Acrylic Sign Holders directly reach their audience.
In these days of rapidly changing information, spreading the word effectively can be challenging. And that makes the right Sign Holder a more essential display tool than ever. Make it an Acrylic Sign Holder to get the best results and give your messaging its proper spotlight!