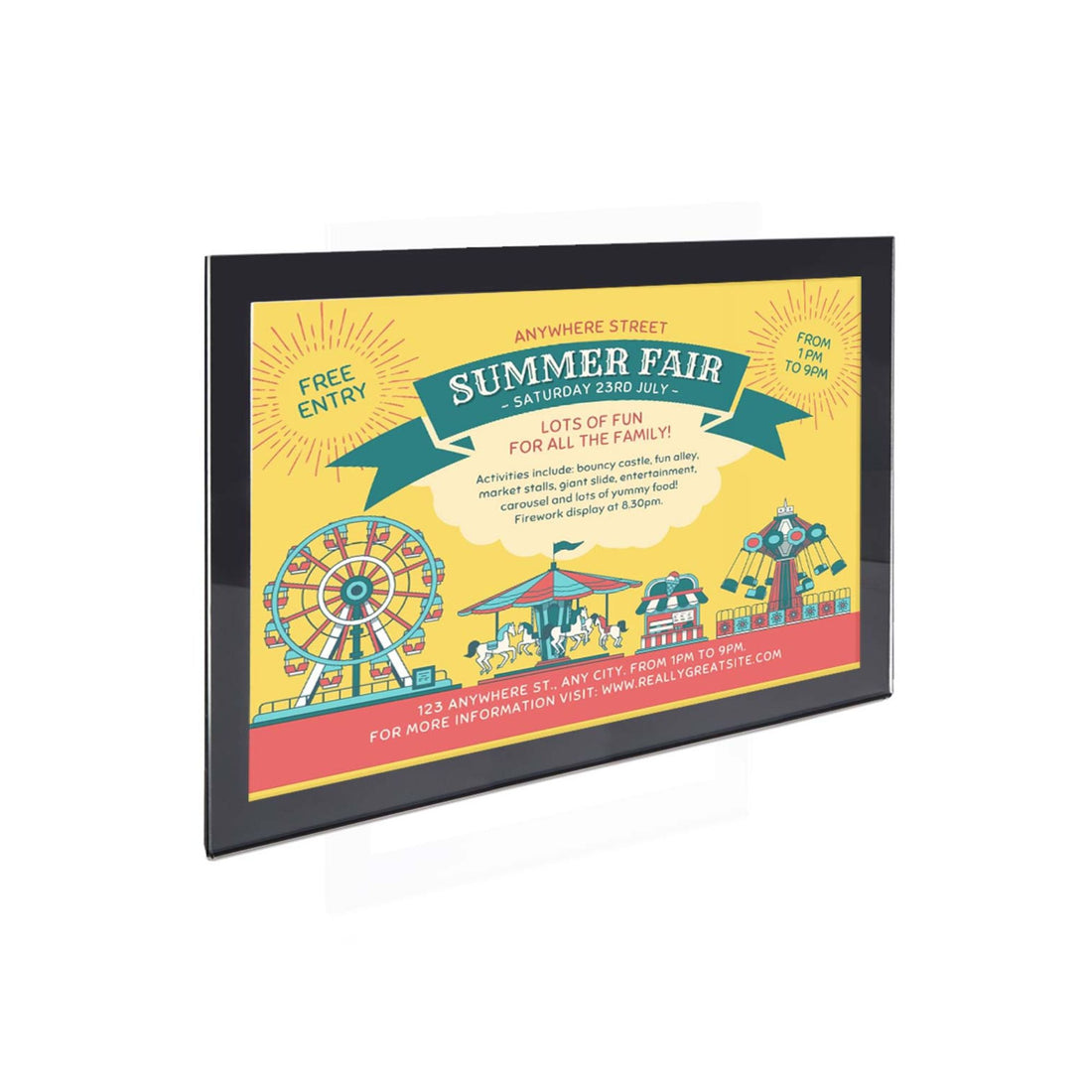 Summer Activities Shine Brighter in Acrylic Sign Holders!
Summertime fun is well underway, and there's a clear choice when it comes to showcasing summer activities and providing the attention they deserve. Point the way with a little help from clear Acrylic Sign Holders and Sign Frames! It could be Kids Camp, a carnival, Farmers Market, fundraiser, sidewalk sale, music/arts festival…the possibilities are practically endless!
This is especially true with a strong resurgence of summer events and activities not seen since 2019, the last summer before the pandemic. America's national parks saw an increase of 60 million visitors in 2021 over 2020 when COVID kept many parks closed, at least partially. Attendance expectations are significantly higher this year.
Summer 2022 promises more festivals, more concerts…and more weddings than 2020/2021. The Wedding Report estimates approximately 2.5 million knots getting tied this summer. That's the most in one year since 1984, according to Axios.
What do all these busy summer events have in common? The need for guidance to show foot traffic the way to the fun! That's where a well-placed Acrylic Sign Holder delivers the perfect summer exposure. It delivers the clarity of glass with the toughness and durability of premium thickness acrylic. Acrylic Sign Holders and Sign Frames can stand up to hard knocks without worrying about breakage.
Elegant and classy for formal use, an Acrylic Sign Frame puts a stellar spotlight on fine graphics and print details. Need to display signage in more rugged applications? You can take sturdy Acrylic Sign Holders anywhere. Acrylic is also a material that's easy to keep clean and sanitary with a couple of wipes.
So what's cooking on your summer schedule? Make signage stand out to capture focus on upcoming events, activities, and special summer promotions. Acrylic Sign Frames and Sign Holders get the job done with a dynamic look that's also inexpensive. And ordering now to beat the rush is a smart next move!