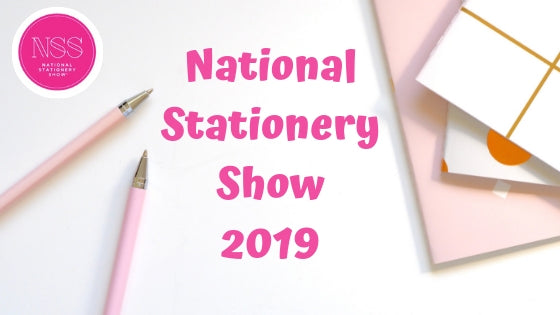 Sign Holders, Brochure Holders, Display Options and the National Stationery Show
It's anticipated that some 10,000 trade professionals from around the world will converge on the Jacob K. Javits Convention Center in NYC February 3rd through 6thfor 2019's National Stationery Show. More than 400 companies will be exhibiting, ranging from card and gift shops, party stores, and big box retailers to importers and special event planners.
If you're not familiar with it, you might be surprised to know that the NSS is actually 73 years old. Coined as "the place for all things paper," NSS spotlights the visual from industries that create greeting cards, custom invitations, and "lifestyle gifts." Thousands of new products will be displayed from "the launching pad for 100+ emerging, trend-leading businesses…a true discovery zone!"
In the spirit of competition, creativity at NSS can also be rewarding. The 3rdAnnual "Design Our Valentines" contest could not be timed better. The highest honor however is the Best New Product display in multiple categories…like All Things Wedding (Invitation Suites, Bachelor/Bachelorette Party Gifts, Favors, etc.), Cause-Related products, All Things Paper, and Life/Style (candles, soaps, pillows). These are just a few.
As the year's largest industry show, NSS calls itself "The Home for New Stationery Trends." It's the time and place for those "emerging designers" to show their flair alongside familiar, well-known brands. And when it comes to print displays, we're setting a few new trends for 2019 ourselves.
Clear Acrylic Brochure Holders from Glass Green to the Elite Series provide a classy complement to superb print products. Crystal Clear Sign Holders increase visibility, making a fine vehicle for retail promotions including the specific niche businesses NSS attracts.
Even name plate displays are getting a bold new look in print, beyond the ubiquitous black-and-white. In keeping with NSS creative inspiration, Name Plate Holders with pattern alternatives, colored borders, and free card stock options are the cutting edge of a new trend on a traditional display.
Give it some thought…standing out with customer appeal takes more ingenuity than ever now and the "same old" approach can leave eyes glazed instead of engaged!