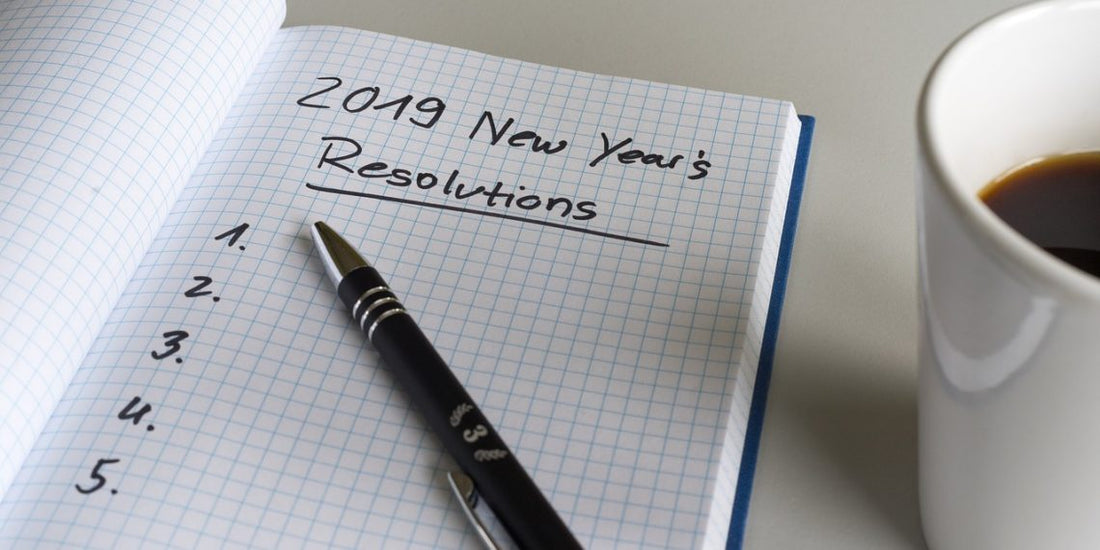 Resolve to "Organize Your Office Space" for National New Year's Resolutions Week
Welcome to 2019…and with the New Year comes a renewed sense of hope, excitement, and the prospect of new opportunities. For many, the tradition of making resolutions comes into play and the first week of 2019 is in fact designated National New Year's Resolutions Week.
How and when did the practice of resolution-making get started initially? www.history.com attributes the first New Year's resolutions to the ancient Babylonians about 4,000 years ago – "promises to the gods to pay their debts and return any objects they had borrowed." Babylonians believed that by keeping their word, the gods would bestow them with favor throughout the year.
Religiously, the act of making resolutions or promises continued with the Romans pledging to the god Janus, where January gets its name. There was even a "peacock vow" that knights took to "re-affirm their commitment to chivalry" in Medieval times (WikiPedia).
In the early 20th century, New Year's resolution postcards exhorted readers "to live a simple, sincere, and serene life, repelling every thought of discontent." Easier said than done in the Great Depression, when only about one-quarter of American adults were estimated to have made resolutions. Today, that number stands between 40% and 50%, the most common revolving around weight loss, exercise, smoking, and getting rid of other bad personal/financial habits.
Here's a resolution you can make that is easily achievable and will make your work environment a bright daily reminder of a resolution kept. Resolve to Organize Your Office Space with 2019's bold lineup of new Name Plate Holders and Cubicle Sign/Brochure Holders.
Cubicle Nameplates with Borders in different colors add a dynamic, modern look to office layouts. Select orders qualify for free perforated card stock included, helping with another resolution to save money.
Clear Acrylic Cubicle Brochure Holders are also increasingly in demand for 2019's professional upgrades. New Year, new décor!
So why do many resolutions fail and become forgotten by spring, if not sooner? According to University of Pennsylvania research, we simply set our sights too high. Seems every New Year inspires big goals that just aren't reasonable. Be realistic in your expectations and don't forget the office space!