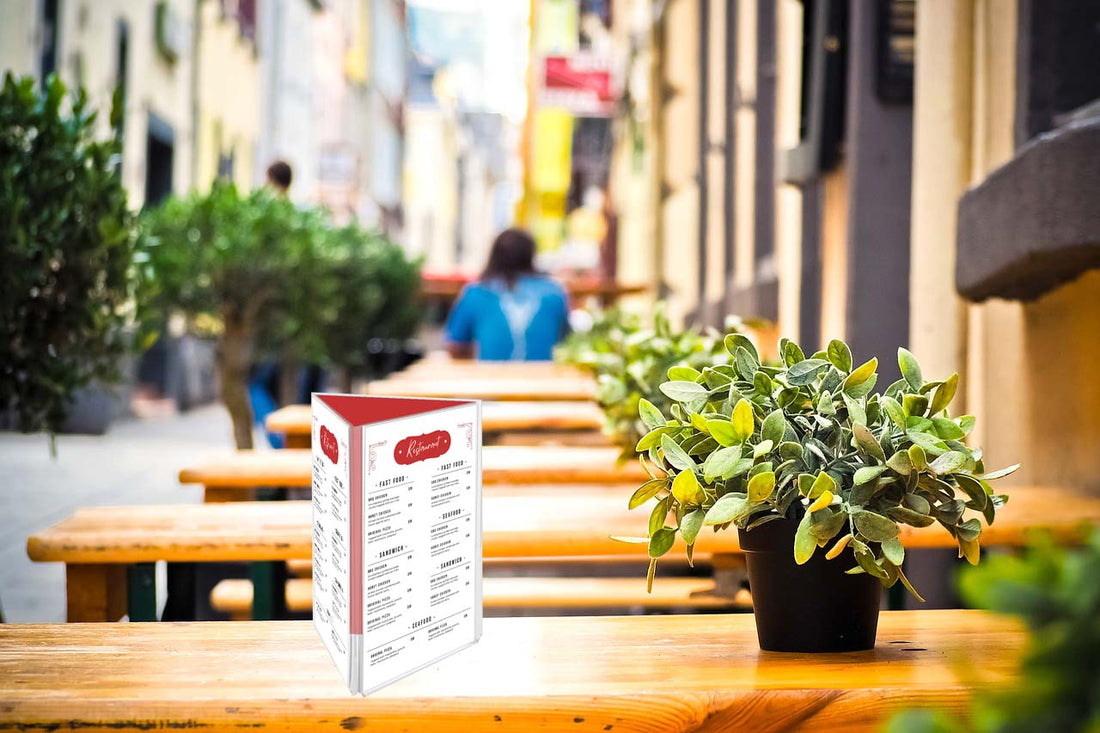 Proclaim National Eat Outside Day with Restaurant Sign Holders!
Labor Day festivities are a strong reminder to take advantage of dining al fresco! It's time for restaurants to proclaim National Eat Outside Day, while conditions permit. Outdoor dining gives eating establishments a vital revenue source and the pleasant transition from summer to fall keeps patios packed with hearty appetites. Show 'em what's cooking with Acrylic Sign Holders and Menu Holders.
There really is a National Eat Outside Day, every year on August 31st. It's celebrated by restaurants, friendly picnickers, beach gatherings, and potlucks. As a leadup to Labor Day weekend this year, the feast is a perfect prelude to the season's last major hurrah!
It's no wonder demand is high for Restaurant Sign Holders and Menu Holders, especially 3-sided, 4-sided, 6-sided, and 8-sided Acrylic Sign Holders. They give menus and specials maximum exposure on tabletops, and that translates directly to bigger checks and measurable upsells! Promoting a few signature cocktails or specialty foods? These attention-grabbing Menu Holder options deliver impact and appeal, right at the point of sale.
Multi-sided Sign Holders and Acrylic Table Tents give branding and promotional literature a stellar showcase. Clear premium thickness acrylic stands up to hard knocks in outdoor food service. Menus, specials, signage, and other inserts are easy to replace quickly with topside loading, whether it's three panels or eight. You can add extra flare, too, by having your logo, brand, and colors added to the display.
Autumn and the holiday season will be here before you know it. For those in the restaurant, bar, and café business, now's an opportunity to squeeze in a final tribute to outdoor dining. Give those essential details the spotlight they need for customer consumption. Eye-catching Restaurant Sign Holders and Acrylic Menu Holders are ideal for increasing visibility, calls-to-action, and launching new food or drink menu items.