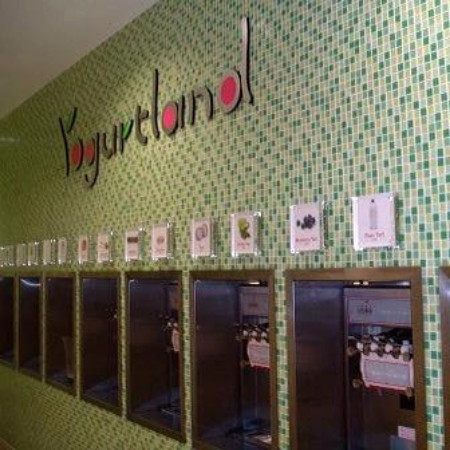 Picture Frames: Get the Top 5 and the Picture, too!
  If a picture's worth a thousand words, then that picture deserves a really nice frame, right? Do it proud… do it solid…and that picture could be worth TEN thousand words!  But that's just the beginning of the, er, framing picture.Sorry.There are a number of uses for the frames we're going to detail here…for artistic types, galleries, and those wanting to display diplomas as well as product presentations by some of America's most successful corporations!Whether for personal use or in professional capacities, here are a few excellent picture frame options for your consideration.
      Leading off, Thick Picture Frames.  Now, if these were eyeglasses and this was the 3rd grade, you might lose your lunch money on the playground.But as a picture frame in commercial settings, this style is the boss…an ultra-slim profile with two super thick acrylic panels!This incredibly functional frame "floats" promotional material between those two panels and has become so popular that some pretty heavy corporate hitters are among our biggest customers.Major retailers like Gap and Gymboree use them as eye-grabbing Store Wide Discount Signs, and you may have seen them at the Yogurt shop, too.The folks at Apple really like the thick look and use our Thick Picture Frames as sign holders next to their i-Pads and i-Macs.And who can argue their choices of informational product displays?The innovators at Apple rang up $108 billion in sales in 2011 and as of September 2012, ranked as the largest publicly traded corporation in the world by market capitalization.       
  But what holds those two acrylic frames together to create one so highly successful frame?  Magnets!These sturdy, functional frames come in three standards sizes and can be used anywhere – walls, counters, desktops.Thick Picture Frames can really boost a designated product's profile!
     Acrylic Picture Frames are ideal for displaying special photos…on the desk in your office, on a retail countertop, or on the book shelf in your living room.This multi-functional display is a four-sided "open book" vertical picture holder.It comes in no less than a dozen standard sizes so it can be applied toward residential AND commercial use…business or pleasure.The acrylic really shows photos well and this frame is tough enough to last the long run. 
  Picture Frames Display holders in a six-sided tri-fold?Here's another popular display that applies well to both commercial and residential needs.Wedding or vacation photos?It's a perfect portfolio.In the world of Home Décor, Picture Frames Display the multitude of decorating options that customers demand.When utilized as a vertical countertop display, this picture holder can lay out a number of color choices, for example, and then show how they'll look in a model room.Durable and impact resistant, contents load easily from the top and can be updated easily with special pictures or promotions.
     Curved Picture Frames really show off the amazing versatility and flexibility of acrylic.If you want a picture frame to get noticed, here's the one!It's similar to Thick Picture Frames due to the fact that it's actually two panels of acrylic joined by magnets.But what sets it apart is the beautiful curved shape, and you can choose whether you want the front to be convex or concave.Curved Picture Frames really look great in museums and galleries…very classy, modern, and elegant.That same touch also works well to enhance lobbies, showrooms, and photos in the home or office. 
   The fifth frame is also curved with a clear face and black back.Black Border Picture Frames are concave displays like no other…so distinctive that they really draw a lot of attention.Operations supplying Schools and Universities have a great deal of success with this style because it makes such a superb showcase for certificates and diplomas.Small signs and promotions also become an instant draw thanks to the curved shape and nice contrast between clear and black.The acrylic panels in Black Border Picture Frames are also held together by magnets.
     So here you have five totally distinct picture frames…all versatile and multi-functional yet each with a niche all to itself.As always, the first thing to determine is what your audience wants to see – your customers, your guests – and where will THEY use them most?If the choices are too overwhelming, volume might be the way to go.  But there's no doubt about it: acrylic picture frames always find the perfect spot to show off!                     
Visit http://www.plasticproductsmfg.com for additional information