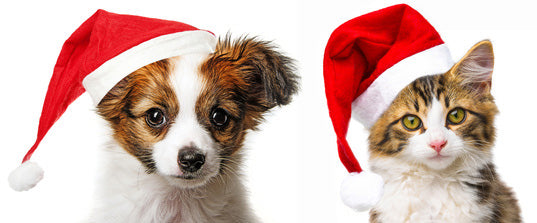 Operation Santa Paws Acrylic Donation Boxes and Sign Holders
For a time that conjures images of relaxing with family and peaceful contemplation, the holiday season for many is extremely hectic and stressful. Aside from shopping and planning, the holidays are also typically busiest for animal rescue shelters.
Illustrating the need for adoptive forever homes and guardians, Operation Santa Paws is in force. Annually designated from December 1st through 24th, Operation Santa Paws aims to stock these shelters with critically needed food and supplies during the hustle-bustle of the holidays.
The Operation reports that approximately 7.6 million companion animals enter shelters every year. Adoptions are generally near their highest during the holiday season as families treat themselves to a furry family addition. And those not adopting also tend to share generously in the spirit of the season by donating to shelters. Treats, blankets, food, toys…you can bet these items are welcome.
Of course, animal shelters also need hard cash to stay afloat. Making every dollar count begins with the right approach to donation appeal, and acrylic is doing its part. Acrylic Donation Boxes are filling fast in kennels and shelters across the country…solid, tough, durable models like those in the Plastic Products Mfg PMBSC styles. These attractive Donation Boxes offer secure locking options and Sign Holders to help draw the eye to a worthy cause.
Speaking of Sign Holders, another display is increasingly in demand at dog shelters. Special Acrylic Kennel Sign Holders are designed with premium thickness acrylic for such intensive wear-and-tear. Each dog's vital information is clearly visible and pronounced with inserts easily loaded from the side. NPW Wall Mount Name Plate Holders also come with a double-sided "magic tape" for simpler mounting.
As Operation Santa Paws spreads its good work, note how much difference one person can make this holiday season. Justin Rudd originally put OSP together in 2001 for local shelters in Long Beach, California. In 2018, his philanthropic efforts are benefitting animals nationwide.