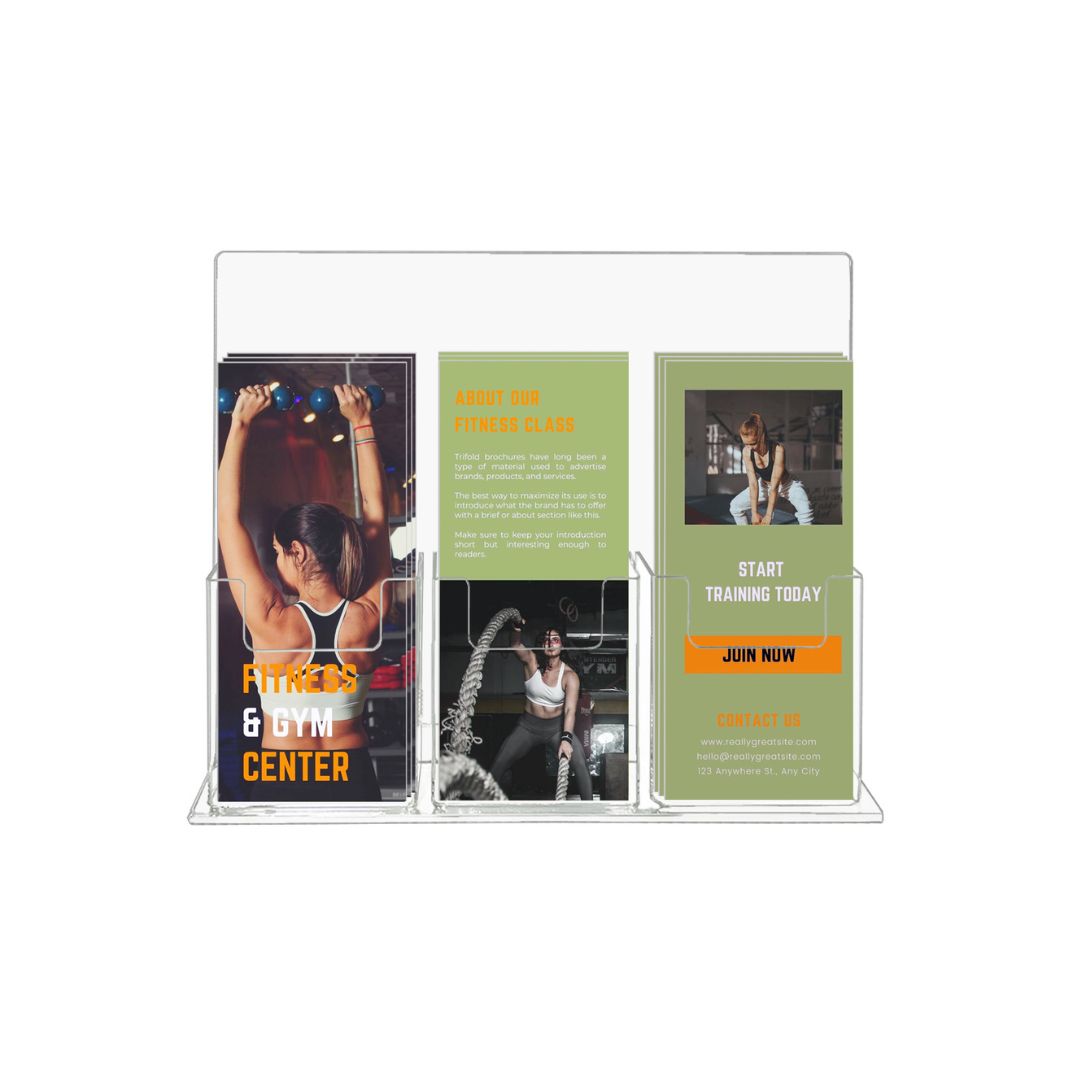 New Year, New Three-Pocket Literature Holders
What do suits, shoulder bags, and a surgeon's scrubs all have in common with a certain Acrylic POP Display? It's all in the pocket, or should we say pockets. As in our newest Three-Pocket Brochure Holder!
All new for the new year, this latest entry to our Multi-Pocket Literature Holder line is getting noticed, right out of the gate. Each of the three pockets in this eye-catching pamphlet dispenser has been designed to accommodate the most popular 4" x 9" sized brochures. Every Three-Pocket Brochure Holder is also constructed out of Plastic Products Mfg.'s proprietary heavy gauge acrylic, creating a crystal-clear display that invites passing foot traffic to stop for a look.
This latest Acrylic POP Display offers aesthetic appeal for a versatile range of demands. They're ideal for strategic countertop placement in lobbies and reception areas in addition to those busy high-traffic areas. Our tough acrylic also stands up to hard knocks in conference halls and trade shows, helping boost promotions and product exposure.
New Three-Pocket Brochure Holders deliver more than eye appeal, functionality, and durability. Like all our Multi-Pocket Literature Holders, this Acrylic POP Display is especially affordable in unit and quantity orders. And their long-lasting nature gives you a strong return on a minimal investment!
Colorful pamphlets and brochures show potential customers what you can do for them. It takes the right display to help distribute them. You can make your Three-Pocket Brochure Holder stand out even more with personalized branding options. Get your logo and colors incorporated into your Acrylic POP Display and make the most of your cross-promotional opportunities!
If you have questions about the new Three-Pocket Brochure Holder, just reach out to a friendly Plastic Products Mfg. Customer Service Representative.