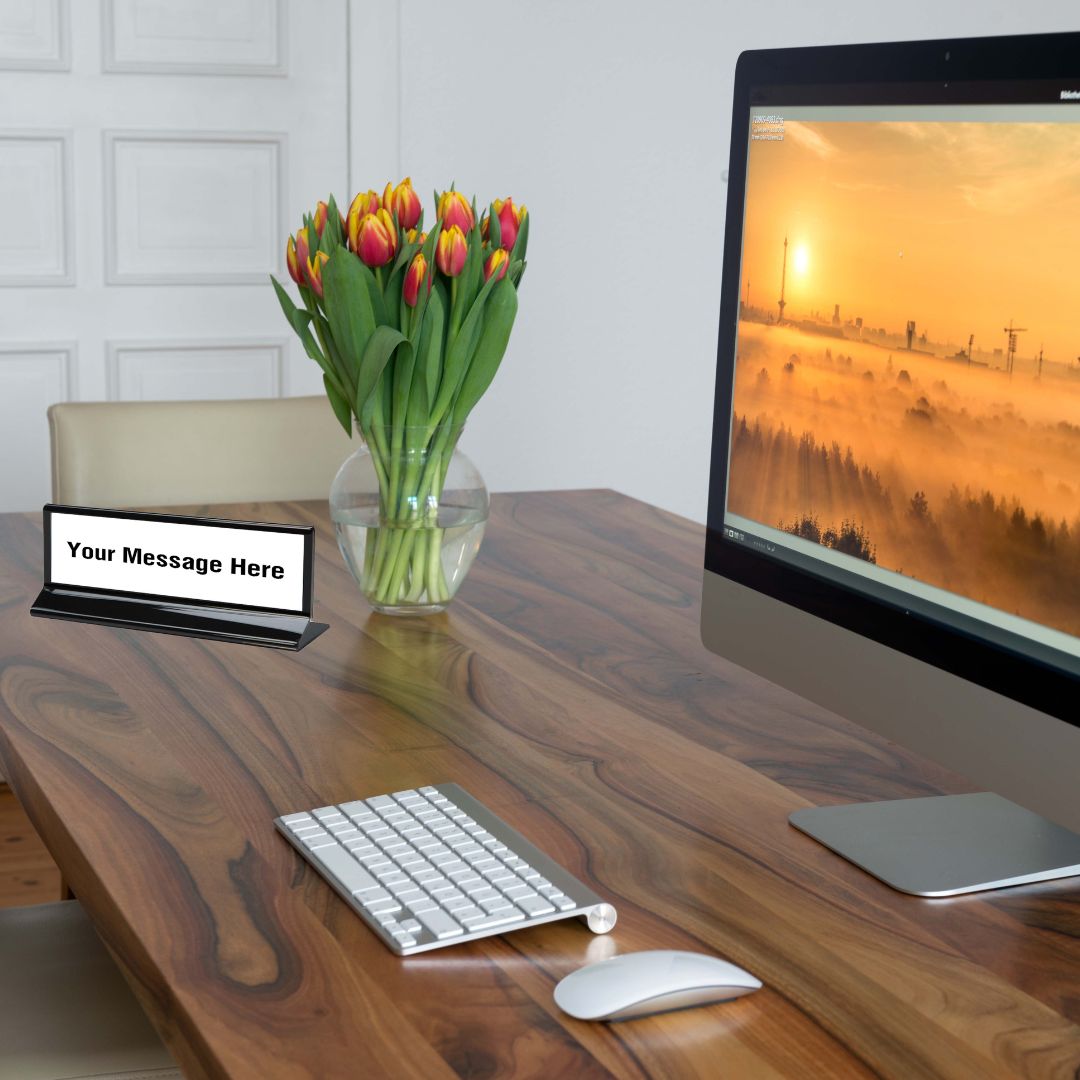 Nameplate Holders and the Top 5 Acrylic Office Essentials for Spring 2023
Spring cleaning and office renovations go hand-in-hand, and if you're considering sprucing up your work environment with a sleek, modern motif, here are five options you might want to include.
We're talking about top quality Acrylic Desk Nameplate Holders, ideal for personnel/department identification and common areas with heavy foot traffic. And the Cubicle Name Plate Holder that's easily attached in cubicle layouts and on glass partitions. Wall/Door Nameplates, Cubicle File Holders, and Cubicle Sign Frames also make the cut for your Top 5 office additions.
Why these five exactly?
Flexibility and easy strategic placement make the Desk Nameplate Holder a wise investment for use in reception areas and lobbies. There are many styles to choose from, including Executive Desk Nameplate Holders as well as Acrylic Table Tents for conference rooms.
Office floor plans are once again incorporating cubicle layouts. The strong resurgence has led to a high demand for Cubicle Name Plate Holders in proprietary acrylic. They're best for simple installation while making a visual statement at the same time!
Spring modifications should not neglect doors and hallways! Wall/Door Nameplates provide a simple solution for placement at eye level. Lobby and office door upgrades suddenly become more dynamic and attention-grabbing.
Staying organized gets much easier with Cubicle File Holders. They're great looking, affordable, and clear your workspace of clutter while keeping important files at arm's reach! Acrylic Cubicle File Holders are also a breeze to install with no tools needed.
The most distinctive way to express a message via cubicle? A Cubicle Sign Holder or Sign Frame stands out…and literally above with our elevated styles! Whether you opt for an elevated Cubicle Sign Frame or a hanging Cubicle Sign Holder, you get an eye-catching display for literature as well as name/title/department designations.
Cost-efficient and ready to take hard knocks, your acrylic office essentials for Spring add exceptional aesthetic appeal, too. Take a closer look at cool border options and individual features, then place your order. The sooner you do, the faster it gets processed and delivered!