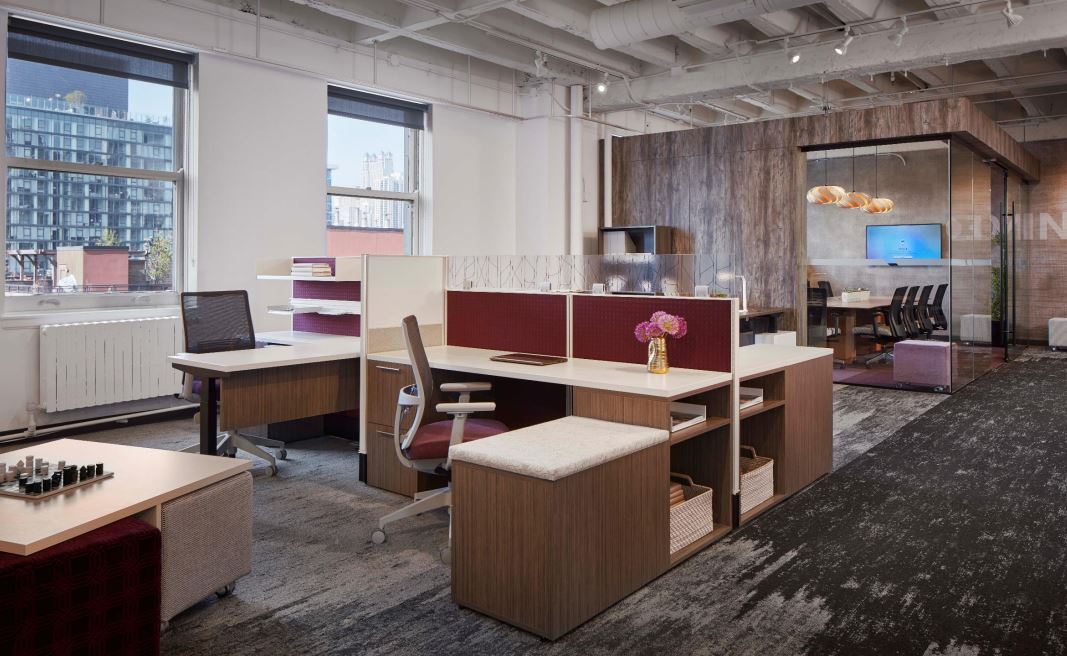 Name Plate Holders and Workstation People Spotters – Welcome to NeoCon 2019!
Every June since 1969, "The Mart" in Chicago has been home to NeoCon, a premier destination for commercial design innovators. NeoCon's 50th anniversary trade show June 10th – 12th is expecting big numbers in design professionals (50,000) and 500 leading manufacturers.
Companies represented include some emerging new hotshots in areas ranging from fabrics and flooring to furniture, interior building products, finishes, and technology. Also exhibiting is Herman Miller, the company that started the cubicle office layout revolution with the "Action Office" in 1968.
New open-floor office trends have inspired professionals to take a closer look at next-generation cubicles, like those being unveiled by Herman Miller. The modern workstation looks much different than those original partition panels. Now more streamlined, airy, and unconfined, today's cubicle is a comfortable, ergonomic workstation that uses space and storage more efficiently for collaborative AND digital work environments.
Going hand-in-hand with contemporary office workstations and any cubicle style are the latest "People Spotter" Name Plate Holders. The blend of crystal-clear acrylic with a splash of color options has really been grabbing attention lately. These Colored Border Cubicle Name Plate Holders are in high demand as a perfect match for new interior décor and the modern professional aesthetic.
A stand-out look for standard 8-1/2" x 2-1/2" name plate inserts, bold-colored borders give a new twist to Name Plate Holders, thus earning its People Spotter designation in the dynamic office of tomorrow. Customizing inserts can also be accomplished quickly and easily with perforated heavy gauge card stock included free on select orders for cost-effective DIY printing. Polished edges and premium thickness material add durability to style.
As NeoCon celebrates show number 50, we thought you might enjoy a quick look at a Herman Miller NeoCon entry from the funky days of 1974: Don Chadwick Modular Furniture, five units connected in a "sinuous configuration!"