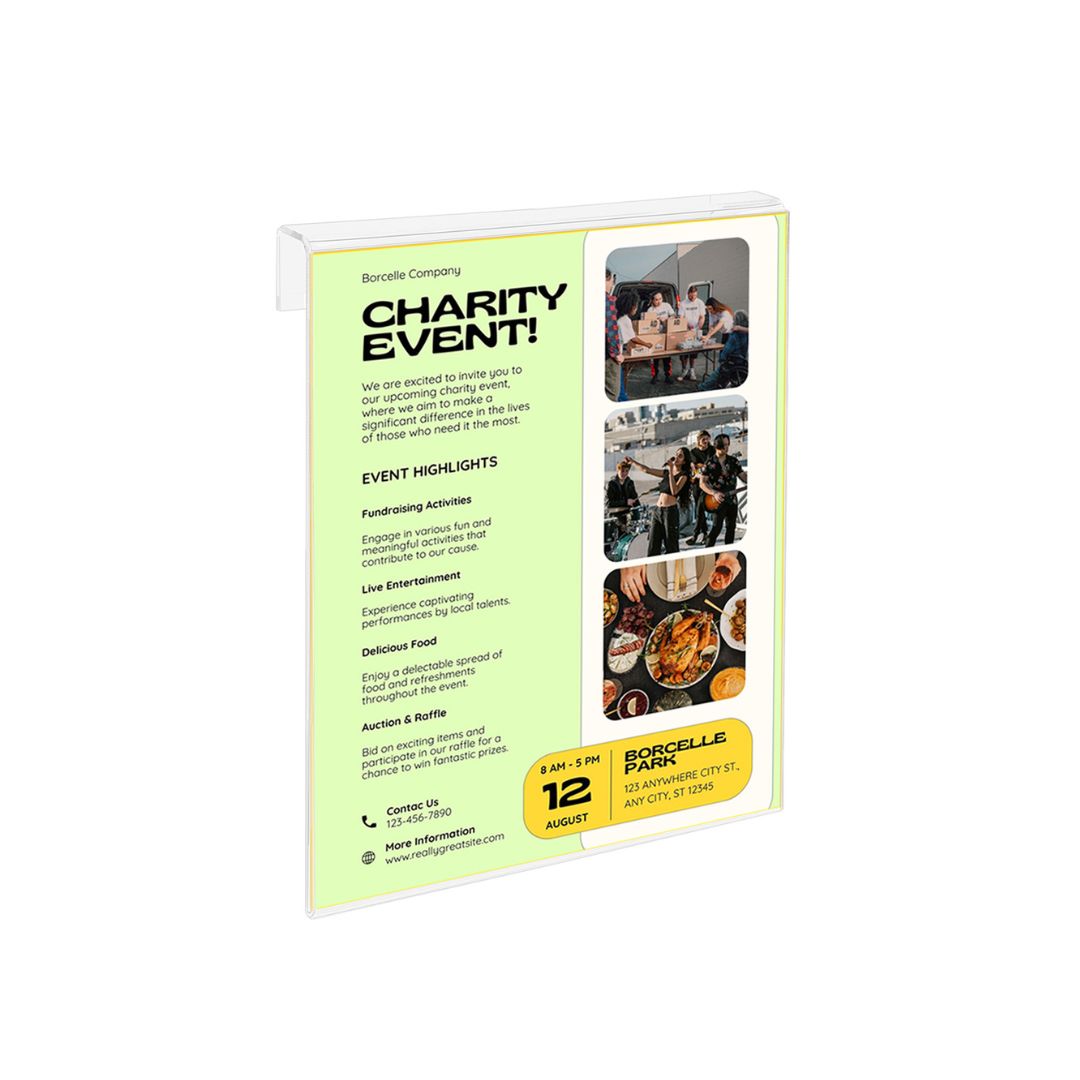 Introducing NEW Smaller Depth Acrylic Sign Frames for Glass Walls, Cubicles, and Thin Partitions
Big news! Plastic Products Mfg.'s tremendously popular Cubicle Sign Holders and Sign Frames are now available in smaller depths to accommodate a greater range of glass walls and thin partitions. That means more options and even clearer choices when it comes to displaying names, titles, departments, and essential announcements.
It's no secret to business owners and office managers that cubicles and partitions have made a giant comeback in the post-pandemic migration back to work. Floor layouts now feature a more modern uptake on the once-unheralded partition/cubicle. And dynamic new Glass Partition Sign Holders and Cubicle Sign Holders provide the perfect complement, prominently displaying any message.
These functional Acrylic Sign Frames and Sign Holders are easily reusable, making them a solid investment. No tools are required to attach them and inserts load easily too. Now with new depth specifications, fitting Partition Sign Frames, Cubicle Sign Holders, and Glass Partition Sign Holders is simpler than ever. ¼", ½", ¾", and 1" depths are all available as well as custom sizes upon request.
If you're upgrading space and looking at new renderings, you have considerations to make in cubicle styles and how partitions are laid out in the floor plan. Then there's furniture and the best ways to fit technology. Don't let crucial accessories get lost in the mix, especially where identification is so key.
Eye-catching Cubicle Sign Holders and Partition Sign Frames deliver superior functionality with department and directional guidance pointing the way. With sizes in multiple dimensions, there are plenty of signage possibilities to command the most attention. Specs include 8-1/2" x 11" and 11" x 8-1/2", with custom sizes available upon request!
Now is an excellent time to order and a knowledgeable Plastic Products Mfg. representative will be glad to help. Beat the holiday rush to get your Acrylic Sign Holders and Sign Frames sooner than later!