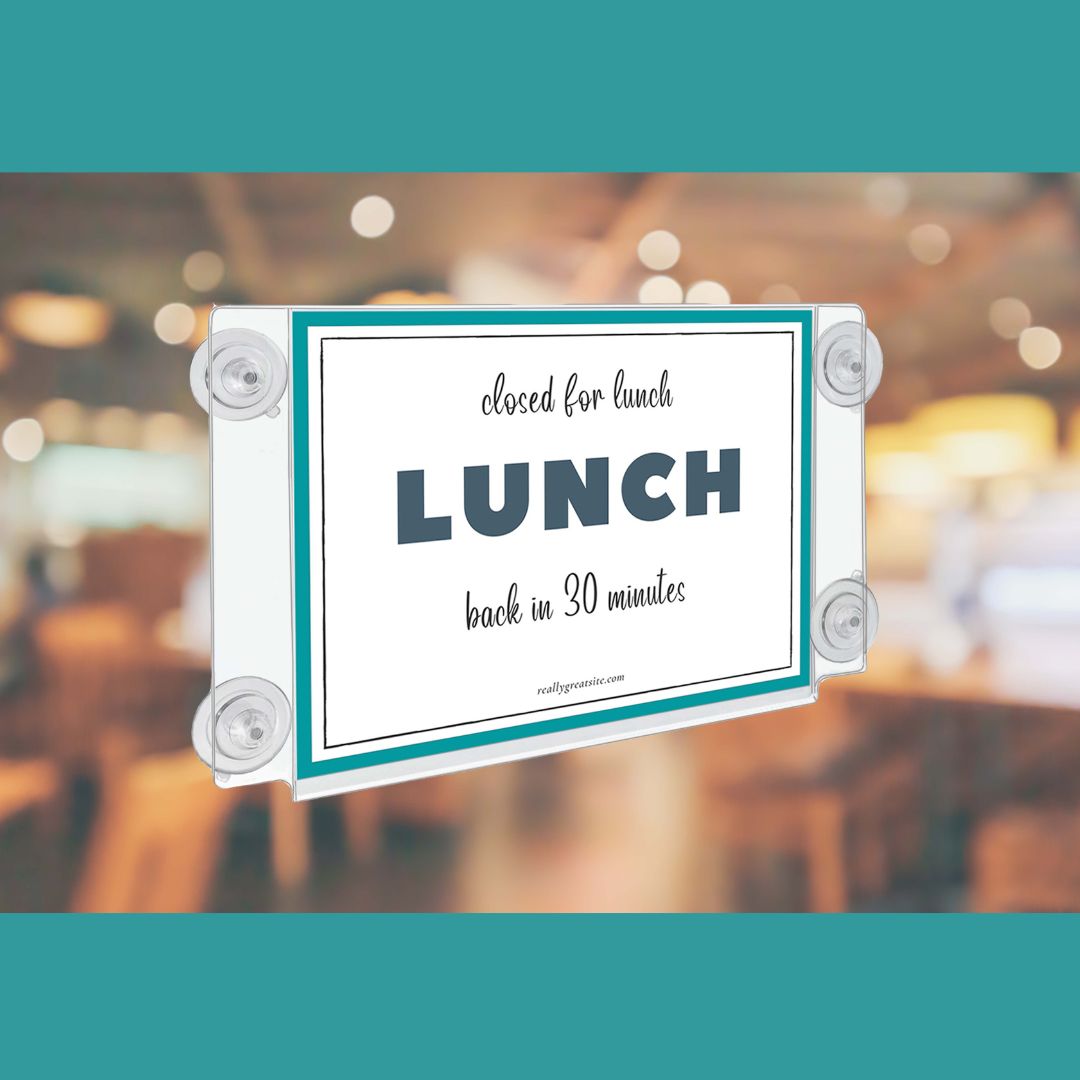 Introducing Acrylic Glass Mount Frames with Suction Cups
Put your most important signage at the forefront. New Acrylic Glass Mount Window Sign Frames and Sign Holders with Suction Cups get the message across with extra clarity. We can guide you through a variety of popular display options in multiple sizes to accommodate your literature and signage displays. Custom sizing is also available.
Acrylic Window Sign Holders with Suction Cups adhere tightly to surfaces indoors and out, making them especially ideal for displays in entryways and storefronts, and on glass doors and reception desk window enclosures. Reversing suction cups secure the Sign Holder, providing a sturdy way to command attention in heavy foot traffic areas.  
Storefront signage gets noticed easily with super-clear, premium thickness acrylic.
And each Acrylic Window Sign Frame with Suction Cups is simple to install. Inserts are also easy to load, presenting more opportunities to showcase and swap-out announcements and important messages.
Space-conscious and durable, our popular Acrylic Window Sign Holder with Suction Cups is ready for use, straight out of the box. Our exclusive proprietary designs also deliver long-lasting durability to help you save in the long-term.
Top quality Window Sign Holders and Sign Frames are crafted out of industry-best premium acrylic.
Each order includes four large suction cups per holder. The suction cups are reversible for fast, easy mounting indoors and outdoors.
Available in the most popular sizes, including 8-1/2" x 11", 11" x 8-1/2", 5-1/2" x 8-1/2", and 8-1/2" x 5-1/2". Custom sizes are also available upon request.
If you're looking for ways to draw attention to signage and literature displays at the most strategic points of access, maximize exposure with the clear visibility of acrylic. Superior grade Acrylic Window Sign Frames and Sign Holders accomplish that goal…and the suction cups make your message stick to surfaces, inside and out!