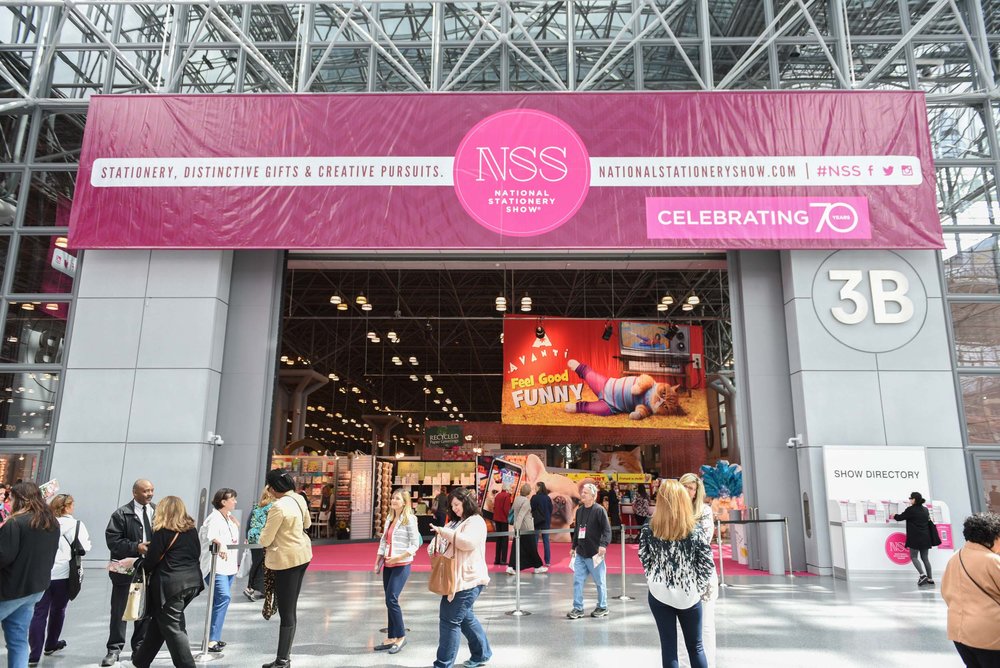 Custom Stationery Holders, Acrylic Sign Holders, Name Plates and the Javits Center's National Stationery Show
Going to the National Stationery Show, May 20-23? It's a really big deal, a premier event featuring the world's finest "stationery, distinctive gifts & creative pursuits" at the Javits Center in NYC. Billed as "The Only Stationery Market in North America," last year's show had 750 engaging exhibitors, including design-makers and enterprises making their market debuts.
Store owners and executives from a diverse cross-section of businesses worldwide will also be in attendance, all to see "all things paper" – like greeting cards, custom invitations, gift wrap, journals, and lifestyle gifts. Displays will include everything from decorative home office products, bridal accessories, and in-store printing equipment to journals, calendars, writing instruments, candles, and luxury leather goods.
These types of displays will no doubt feature assistance from products that go hand-in-hand with those mentioned above. Presentations in Acrylic Brochure Holders accentuate items like stationery as well as envelopes, letterhead, and thank you cards. They're great for organizational use and marketing/point-of-purchase displays.
Something else new and eye-catching? Custom Stationery Holders in premium thickness acrylic, and their counterparts like Sign Holders complemented with Stainless Steel Standoffs. Add two Business Card Attachments and 30-degree polished beveled edges for an undeniably attractive presentation.
New options in modern Desk Name Plate Holders can also deliver a distinctive look. Multi-Tier models like NPH3 with 2 to 5 name plate capacity offer a dynamic approach. NPA2 Executive Name Plates present a classy, modern view that blends crystal clear acrylic with metal standoffs. Executive Name Plates in Glass Green add an even more elegant accent.
Drawing the eye with flair and dressing up the décor will be a major part of the National Stationery Show. So will a musical/theatrical side. As part of the Opening Night festivities, NSS is presenting BEAUTIFUL, The Carole King Musical at the Stephen Sondheim Theatre!