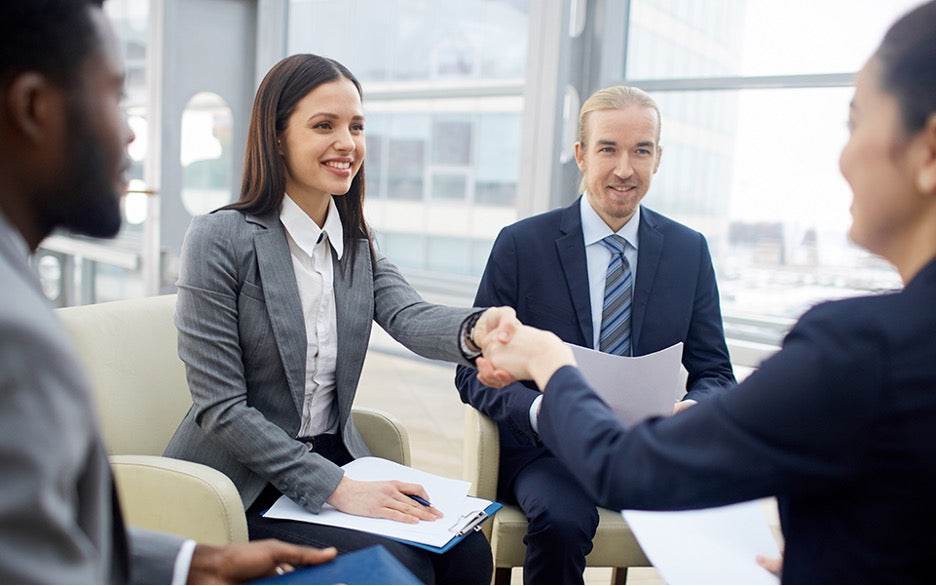 Celebrate National Intern Day with Acrylic Name Plate Holders
Interns comprise an important segment of America's workforce, one that's often underappreciated but never undervalued. In recognition, the last Thursday of July is designated as National Intern Day.
Typically, though not always, interns are college students or recent graduates entering the workforce on a more direct career path. Learning the ropes of office life performing filing tasks and answering phones with experienced mentorship has provided a solid foundation for many aspiring interns.
A group called WayUp launched National Intern Day in 2017 to commemorate and celebrate hardworking interns. It's also intended to shine a light on "challenges and inequities faced by entry-level candidates." As many internships are paid positions, many are uncompensated…problematic when the rent's due.
Of course, there are numerous ways to show interns the gratitude they deserve. Beyond a sincere "thank you," designate some fun time outside the office. Take an hour for coffee or a park visit. Hold an award ceremony. And to honor the individual, name recognition can go a long way toward making an intern feel welcome.
Acrylic Name Plate Holders and Cubicle Name Plates provide the ideal showcase for name and title inserts. Dynamic Office Nameplate Holders in clear, premium thickness acrylic make a sophisticated, classy, professional display. Acknowledging each intern's individuality sends a message that they're part of the team.
From Office Desk Nameplate Holders with Borders to Cubicle Nameplate Holders that attach to partition walls easily, proprietary acrylic offers the right blend of toughness, aesthetic appeal, and cost-effectiveness. Select Acrylic Name Plate Holder orders also come with free perforated card stock for DIY insert printing.
Want to help your intern/interns even more? Offer a resume analysis and help them start on LinkedIn. If possible, paying for ongoing education or entry to industry events can benefit a young intern significantly. If that's not quite in the budget, don't forget that introductions and networking "ins" also open new opportunities!