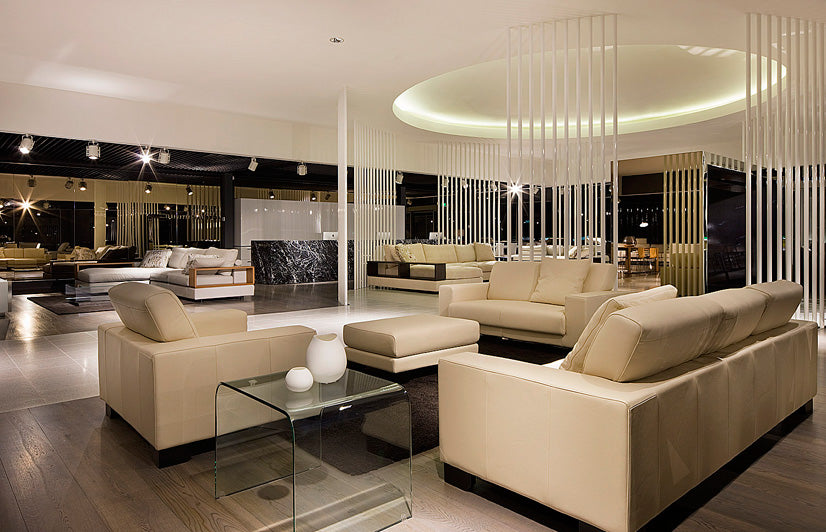 Accentuate the Positive in Your Furniture Showroom with POP Displays
"Pardon us while we interrupt your active schedule as we talk about the ever-so-popular point-of-purchase (POP) displays.
Let's be real, brick and mortar stores are here to stay. People are expressing the desire for those real-world experiences.  Check out this article that talks about why physical stores are attractive:  http://www.entrepreneur.com/article/254200
Now that you're assured people still want hands-on shopping, don't you want to entice your customers to buy your product as they roam your furniture store? Think about the times you enter a place of business and your eyes naturally gravitate to an easy-to-read display of the business brand. What are your thoughts as you gaze at and study the graphics and verbiage in an upright display that may be sitting on a dining room table, a night stand, a dresser? Or, is the message about a sale on a certain item?  This is a moment the brand is capturing your attention with its compelling message!
For instance, positioning your featured promotions in the right spotlight grabs the attention of shoppers as they explore the many samples of couches, chairs, bedroom sets and beyond.
Furniture Today's Consumer Buying Trends recently reported that 37% of all furniture and bedding purchases are made by millennials, those born in the 1980s to the early 2000s.
And, these same millennials are moving out of their parents' homes, and are ready to start families and to invest in a home.  And, it's reported that 80% of millennials want brands to entertain them.  Perhaps this is a niche that would prove profitable for you!
Clear Acrylic POP displays:
are visually attractive
are instantly recognizable
grab the attention of a visitor to your store
Our clear acrylic POP displays such as Sign Holders and Poster Holders, are designed to help make your brand memorable once the customer leaves the store.
Let's connect so we can team up to increase your bottom line with our POP displays!"