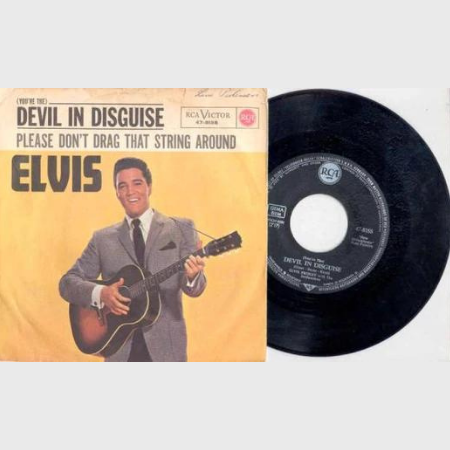 Spinning Vinyl with top Vinyl Job Ticket Holders and Sleeves
Mention vinyl and many think about their old record collections.  And for those too young to have never collected record albums, guess what?  Vinyl is coming back in vogue amongst music aficionados.  But when it comes to the versatility of vinyl in ticket holders, sleeves, and display products, its popularity and functionality have never waned!
Long known for its excellent performance properties, the use of vinyl has been prevalent throughout the world in a broad cross-section of industries.  Its non-hazardous properties help make vinyl a crucial ingredient in medical products like blood bags, catheters, dialysis equipment, mouthpieces, medical sealants, and a host of other applications.
In construction, vinyl's toughness makes it a vital part of roofing, siding, window frames, piping, wiring insulation, and a number of uses far too lengthy to list here.  The auto industry first used vinyl as a sealant for shock absorbers, then discovered how well it applied to interior upholstery, floor mats, dashboards, body moldings, and much more.  The properties of vinyl also make it an ideal substance for toy makers…it's safe, cost effective, flexible, and easy to clean.  It's also used in electronic products and waterproofing.
Many of these attributes also make vinyl a perfect substance in our Job Ticket Holders and Sleeves.  Its protective properties make the safeguarding of important documentation worry-free.  Take our Economy Vinyl Job Ticket Holders, for example.  These Job Ticket Holders may be economical, but make no mistake about their heavy duty properties.  Available in many versatile sizes, the reinforced vinyl edges provide ideal protection for departmental identification and project tracking.  They're easily portable and also include a quarter-inch hang hole, lending an element of clear visibility on walls, doors, and bulletin boards.
Vinyl Sleeves ranging from 2-1/2" OD x 4" OD to 9" OD x 12" OD also provide those safeguarding properties that keep vital documents safe, dry, and fully intact.  We carry two distinct Sleeve styles in these dimensions: a basic style without a hang hole, and another with a "Peel and Stick" Adhesive Back.
Besides their super abilities to protect everything from invoices, purchase orders, and bills of lading to flyers, legal documents – you name it – another attractive feature with Vinyl Sleeves AND Job Ticket Holders is their overall cost effectiveness.  Just like the vinyl you'd spin on a turntable, THIS vinyl too is flat…it ships flat and is lightweight, which makes shipping costs incredibly low.
In the world of plastics, thickness measured by the mil greatly determines what works best in suitable applications.  Where acrylic is preferred for certain jobs, tough, durable vinyl is the material of choice for many others.  It's sturdy and extremely reliable as we've seen in its uses for so many industries mentioned here – and when it comes to your valuable documentation, you can't go wrong with Vinyl Job Ticket Holders, Sign Holders, and Vinyl Sleeves.  So break out the vinyl and strike up the band!  With the savings you get, you'll definitely want to sing along!