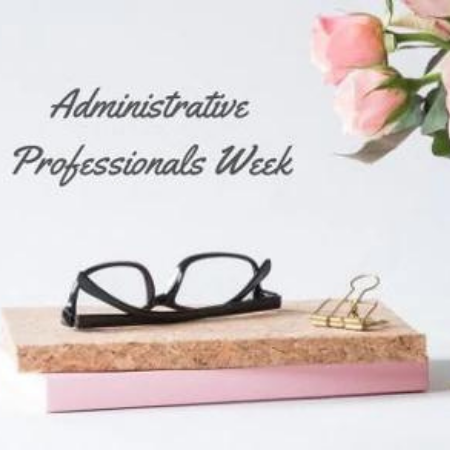 Celebrate Administrative Professionals Week with Honorable Name Plate Holders
Who keeps the office running? Sure, ultimate power and decision making belong to the boss. But chances are, it's the Administrative Professionals who make day-to-day internal operations happen. They serve as a direct line of communication between the staff and executive level, and Administrative Professionals must also feel comfortable dealing with high-profile clients (in varying moods), all while juggling in-office demands.
Those who punch the office clock typically tackle specific duties within a department. Administrative Professionals deal with the entire staff, the higher-ups, vendors, customers…sometimes simultaneously with daily challenges that can change by the minute.
That's why this often-underappreciated group is being celebrated during the last week of April, designated as Administrative Professionals Week.
Of course, honoring these engines of the office is a bit more difficult in a time when many offices are dark and their employees are working from home. Gifts, flowers, lunches, and tribute dinners will be missed in 2020 so- as in seemingly every other endeavor these days- resourceful ingenuity is required.
Honoring Administrative Professionals with a polished Acrylic Name Plate Holderis one way. It puts a sharp spotlight on the individual behind the title, whether your office is open, soon to re-open, or shifting gears to workplace-via-Zoom. Acrylic stays sturdy and clearly visible in any venue and makes a fine "thank you."
Even socially distanced, recognizing the value of such dedicated hard workers can also be celebrated through an online connection. Virtual Happy Hours are popping up and it never hurts to pay tribute with commendation company-wide on intranet pages, more publicly on social media, and with a quality Acrylic Name Plate Holder, safely delivered.
Did you know? Administrative Professionals Week has been celebrated annually since 1952. Created by "International Administrative Assistant Provisionals," it was originally called National Secretaries Week and grew into its' more accurate, comprehensive title and observance in 2000. Thank you APs, everywhere!