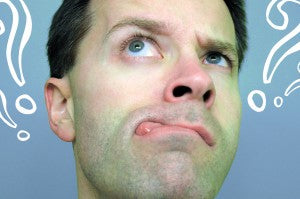 What Acrylic Sheet is…a Brief History in Acrylic
The applications for acrylic are so versatile that you'll find it used in everything from art to industrial applications, furniture to airplane windshields.  It's become such an integral part of manufacturing and commercial use, what Acrylic actually IS has become somewhat forgotten!
To show you how Acrylic's strength and durability have made it such a staple in the products interesting you the most, we thought we'd take a look at how it got here.
Simply put, Acrylic is, in its essence, a plastic…a discovery that came along just about two centuries before it would be molded into the first brochure holders and literature displays.  Plastic itself is defined as a substance "capable of being shaped or formed" and traces back to the year 1773.  That's when a "urea" compound was discovered and isolated.  Originally derived from the urine of mammals and other "higher forms" of animal life, urea became synthetically produced in 1828 – the foundation of the first phenol-formaldehyde plastics.  15 years later, the first acrylic acid preparation was reported, leading to Dr. Otto Rohm's research with acrylic resinoids at the turn of the 20th Century.  His theories and research showed us the properties of Polymers could simultaneously be a tough but flexible form of glass and a rigid plastic.
Ironically, Dr. Rohm and Otto Haas would form a company doing business in both Germany and Philadelphia, PA leading up to the outbreak of World War I.  The American side of the company prospered under Mr. Haas (Rohm stayed in Germany) thanks to their invention and production of Oropon, a synthetic substitute used in leather tanning…much needed for belts and saddles in the war effort.
With the arrival of World War II came a new demand: for Plexiglass Acrylic.  This new manifestation of Dr. Rohm's polymers became the tough but transparent plastic ideal for new aircraft canopies.  And with manufacturing booming to keep up with the staggering demand for planes, this amazing material made of acrylic resins marked the beginning of a new era.  After all, Acrylic proved itself lighter yet stronger than glass; plus it could be molded to any form and either melted or welded for a perfectly tight fit.  No wonder it's so reliable today that it's used in everything from bullet-proofing to massive aquariums holding several hundred thousands of gallons of water.
According to the British firm Alternative Plastics Ltd., a French chemist named Charles Moureu discovered a petrochemical called "acrylonitrile" in 1893, but was at a loss how to use his new phenomenon.  Ultimately, Moureu would be overshadowed as years passed and scientists began finding other uses for synthetic acrylic fibers.  Spun wet or dry, for example, acrylic textiles were first formed to mimic wool and cashmere in the 1950's, further exhibiting the versatile nature of acrylic composition.
So let's call it Polymethyl Methacrylate, that same acrylic "plexi-glass" first used in those incredible flyers of WWII.  Brought up to date for 21st Century applications, Polymethyl Methacrylate's ability to refract and contain light makes Acrylic an ideal attribute in fiberoptic instruments.  It can withstand intense heat and its properties are both water and break-resistant, making acrylic great for watch glasses, goggle lenses, protective screens, helmet visors, windows, fish tanks and many industrial applications…you get the idea.  There's a virtually infinite list of other everyday uses for the material…stay tuned, because we'll showcase those features in a forthcoming article you will not want to miss!
Capturing the very same toughness and flexible nature of Polymethyl Methacrylate in molded brochure displays, literature holders, business card holders, POP displays, table tents, donation boxes and so much more?  All we can say is thanks to Otto Rohm, Otto Haas, Charles Moureu, and the legions of industrialists and scientists who showed us this miraculous acrylic resin…getting stronger and more appreciated every day!