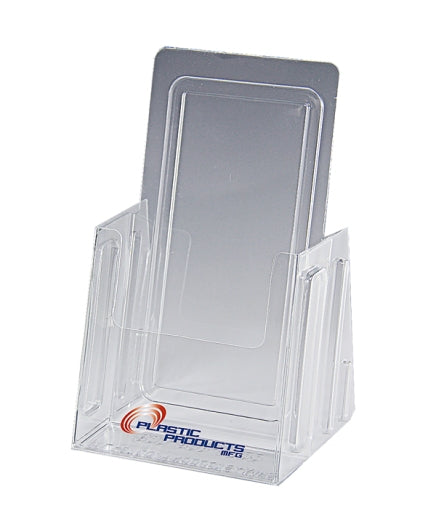 Want to Instantly Raise Your Brand Awareness? The Secret is Silk Screen Printing!
Let's start by talking about what silk screening is. Silk screening has become the most commonly used technique for printing logos and graphics on plastics and glass. The screen printing process involves forcing ink through a silk screen that has been photographically treated. Screens are an integral piece of equipment, but with today's technology, photosensitive materials are now used to create a crisp image. The process is used in both one color and multicolor prints. Silk screen printing on promotional displays offers a variety of benefits, which we discuss below.
Benefits of Silk Screen Printing
The benefits of choosing silk screen printing on your promotional displays are substantial!  Let's break it down for you:
Raise brand awareness by adding your fully customizable logo 
Silk screen prints are long lasting, waterproof, and don't fade, scratch or tear Promotional displays with silk screening stay looking beautiful through hundreds of cleanings
Cost effective form of marketing; it is very inexpensive to produce large quantities of promotional products
Versatile…there is almost no kind of design we can't screen print on our promotional displays
You can give your company a bright spotlight and look even more professional with silk screening printing, using any design you choose
Process is completed very quickly. The turnaround time when ordering a custom design averages about 10 days from ordering to delivery, depending on the order
Why should you choose silk screen printing?
Effectively represent your business brand with silk screen printing, raise your brand awareness, and create a more attractive professional appearance. Using every opportunity to display your logo makes you more visually profitable! You can add your slogan, and depending on the promotional products, encourage your customers to take a brochure by simply adding print screening on the brochure holder itself.
The possibilities are endless with the use of silk print screening, and you can add practically any slogan or branding material on any of our sign holders, pamphlet holders, table signs, and other promotional displays. Maximize and discover these benefits and put them to the test! Take a test drive and watch how your traffic increases, draw your perspective customers with our promotional displays, and encourage them to purchase your products and services.