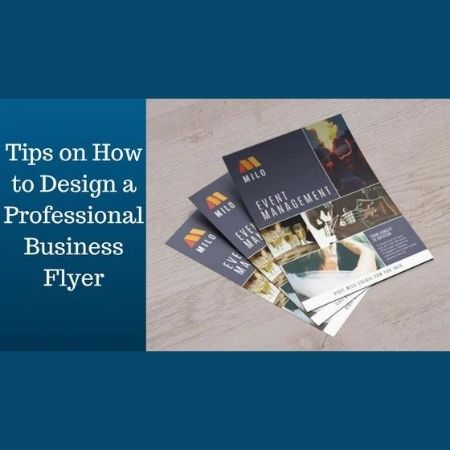 Tips on How to Design a Professional Business Flyer
Thinking about ways to boost sales and exposure beyond the holidays and into the new year? Making your business flyers, brochures, and promotional literature stand out takes a little finesse and these tips could help give your campaign momentum into the first quarter.
Start with…
*The Hook. Whether recruiting students, launching new medical technology, or promoting a tropical resort, the details are in the copy. Get eyes focused on your message with a blend of colors and shapes on the front. 2 – 5 different images/photos captured in a montage of geometric shapes must grab attention first!
*Keep it Easy on the Eyes. What's inside your bi-fold or tri-fold brochure? Take a modern, innovative approach. Article-form paragraphs can appear antiquated…why not try putting copy points in diagonal shapes to capture promotional points and graphics?
*Keep it Clean. Clutter-free copy inspires action! Make statements impactful. Avoid obvious as well as obscure details not relevant to mass appeal. Place bullet points in different color banners inside your flyer.
*Unified Branding. Consumers tend to gravitate toward familiar icons. More and more, these include online graphics and mobile app design. Recognition and familiarity never hurt!
*Transparency! Gradients and transparent use of photos can be an effective way to "layer" content in your flyer without making it cluttered. It's a cool use of imagery that really draws the eye!
*Call to Action. What do you want prospects to do next? You've captured their interest long enough to read your literature…don't leave them hanging about that critical next step!
*Give Flyers the Spotlight! Even the snazziest brochures gather dust if not displayed properly. Be strategic and give your bold new flyer the showcase it deserves…especially large brochures. If you've been looking for a display for promotional material up to 8-1/2" wide, you can stop hunting: the PDK17D 8-3/4" Brochure Display is an acrylic beauty that will stop foot traffic to look at your new flyer design!