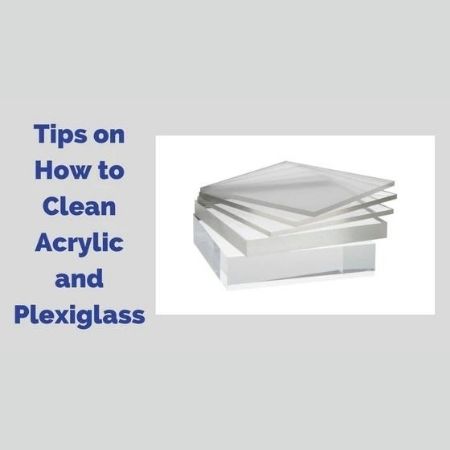 Tips on How to Clean Acrylic and Plexiglass
By nature, quality acrylic is both strong and delivers clear visual acuity with great longevity. These attributes are good reasons to invest in premium thickness acrylic Name Plate Holders, Table Tents, and Sign Holders. But like anything, the more care given toward preserving acrylic translates into more years of dedicated service!
That's why we're passing along a few helpful tips that will keep items like Brochure Holders in pristine shape as well as practically any acrylic and plexiglass.
Just like you would with eyeglasses and contact lenses, a delicate touch is the best approach. For small blemishes, slight fading, and light dirt or dust, all you may need is a premium micro-fiber cloth and soapy water. Wet the cloth and lightly blot the surface. Don't go overboard, especially when applying pressure: too much could actually scratch the plastic.
And yes, soapy water should be enough to get the job done in most instances. There are professional cleaners, polishes, and scratch removers available, but the simple soap-n-water approach is both safe and very effective. For removing small amounts of dust, you may not even need the soap…just the H2O.
Be sure to NOT use Windex and other home glass cleaners. In fact, avoid ammonia-based cleaners altogether. The chemicals these products contain are actually harmful to acrylic and plexiglass, and could make them look cloudy in a hurry.
Another home product to avoid: paper towels. They cause scratches. That's why you should opt for a micro-fiber cloth.
Home Improvement TV Guru Bob Vila even weighed in, offering an ultra-thorough additional step where you rinse out the cloth, soak it in plain water, and go over the surface once more for a uniform look. According to Mr. Vila, you should "avoid the three A's: ammonia, abrasives, and aromatics."
Prefer greener, more natural soap options? Be sure to check the ingredients. Gentle soaps like Dawn work fine. Just remember that you're dealing with a sensitive material!