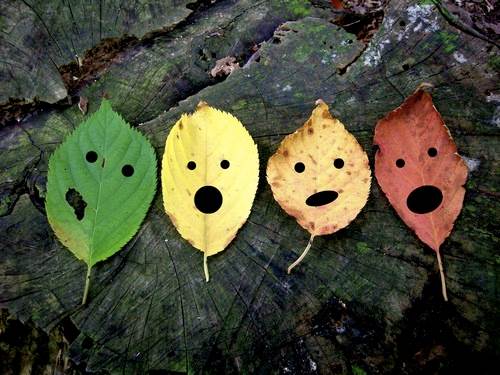 The versatile venues, functions, and uses of new Cubicle Brochure Holders!
Think Fall 2016's going to be just a little busy?  Retailers are gearing up for the most profitable season of the year.  Trade shows kick into high gear.  Young kids are back in school; older kids are settling into campus life.  Professional facilities with heavy foot traffic are setting their sights on a big 4th quarter push.  And then there's an election that you probably heard about.
What do all these scenarios have in common?  Each one of these environments relies on cubicles, brochure distribution, or both…and each represents just one of many potential showcases for Plastic Products Mfg's newest line of Cubicle Brochure Holders!  They're versatile and tough enough to take the spotlight in a wide array of display options and it all starts with a plan.
Retailers looking for inspiration might want to consult the National Retail Federation's website.  www.nrf.com is featuring the Federation's second annual Retail Holiday Planning Playbook to help retail operators build on themes that tackle the holidays more profitably.  Cubicle Brochure Holders can provide a nice addition to the retail floor…super tough, premium thickness acrylic that handles the busiest "grab-n-go" foot traffic.
Superior quality acrylic also makes Cubicle Brochure Holders virtually indestructible when you need to move them and re-install in a hurry.  Sounds perfect for trade show booths, right?  The folks at Brandwatch have a list of expert tips to a successful trade show, including ways to make your booth more attractive and approachable.  Consider how you display color, light, and promotions and contests…and how crystal clear acrylic can accentuate the look!
Campuses and educational facilities at all levels rely on enrollment and traditional methods of showing an attractive learning environment, unique curriculum, and extracurricular activities.  These meeting centers of learning are the ideal setting for brochure dissemination via Cubicle Brochure Holders.  Let's do the math.  Styles range from 9-1/8" to 13" wide by 11" high, and measurements of depth should be exactly the same as the width of your cubicle or partition wall.  A simple equation!  By the way, November 13th – 19th is American Education Week.
From car dealerships and furniture stores to travel, real estate, and high-tech firms, there's virtually no limit to the number and types of venues where Cubicle Brochure Holders can play a valuable role.  They carry a high capacity for print literature and promotions, and the design serves as more than just a way to catch the eye.  It also helps keep Plastic Products Mfg's new Cubicle Brochure Holder securely in place.  Plus, they're easy to install, right out of the box.  You don't need tools, tape, Velcro, or pins to complete the simple installation.  Just hang them and walk away!
There's a decent chance you've received some form of political brochure in your mailbox, front door, or planted on your windshield.  Happens every election season.  No matter which way you lean in this hotly contested campaign of 2016, millions of voters will enter their own cubicle to make important choices this November.  Regardless of winners and losers, it's yet one more reminder that brochures reach their audience, cubicles draw that audience, and the right Cubicle Brochure Holder matches the two perfectly!
Now that you've seen just a handful of versatile venues and uses for top quality Cubicle Brochure Holders, imagine the role they can play for yours.  A Plastic Products Mfg Customer Service Specialist can help answer questions and discuss customization options before you finalize your order.  Just ask!