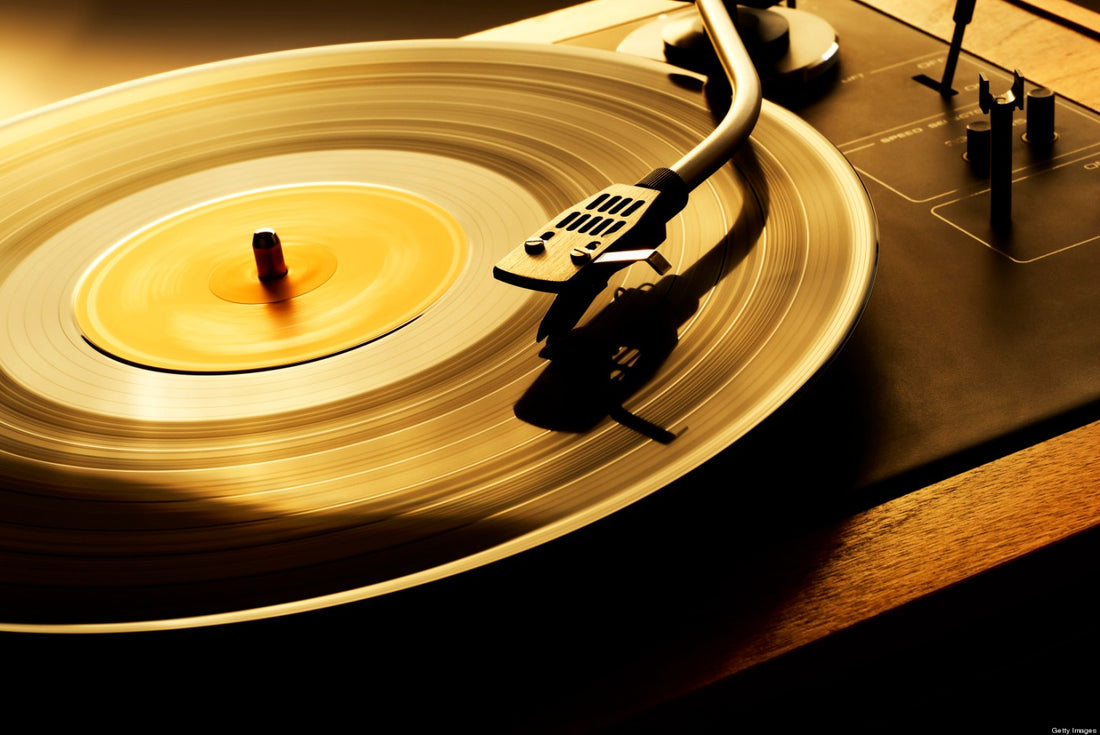 The Funny and Serious Sides of Vinyl and Unbreakable Sign Holders
If you listened to vinyl in the 60's and 70's, there's a good chance you listened to the latest comedians on your stereo or record player.  If that era pre-dates you, just know that some of the greatest comedy of the day was heard among friends who played records until they scratched and skipped beyond recognition.  In a world of music, comedy albums showed respectably on Billboard charts…names like Bob Newhart, the Smothers Brothers, Bill Cosby, George Carlin, Richard Pryor, Cheech and Chong, Monty Python, Firesign Theatre, and Steve Martin all got a lot of laughs on vinyl.
The lighter side of vinyl also has a serious side.  And a sturdy one.  Vinyl record albums were fragile, susceptible to breakage, melting, and scratching.  Not so with today's vinyl.  Plastic Products Mfg has transformed it into something that's virtually unbreakable and never cracks.  Introducing Style VACH Slanted Vinyl Sign Holders, practically indestructible and light weight at the same time.
Here's something the new Vinyl Sign Holder has in common with those classic comedy albums: custom covers.  Back in the day, record sales often reflected the artwork or photos on the cover.  Same is true still in CDs.  The new Vinyl Sign Holder can also be a canvas for your eye-catching graphics and artwork.  In standard form, the white foam board-type backing has a clear vinyl slip covering for your inserts.  But if you'd rather opt out of the vinyl cover, Plastic Products Mfg can print your graphics on the front face.  It's a nice option to consider if you want to grab attention in high foot traffic areas. 
Here's another appealing quality of Style VACH.  Notice it's a Slanted Vinyl Sign Holder, which gives it the perfect angle to meet the eye.  At 8-1/2" wide x 11" high, your material gets an ideal spotlight and total visibility.  Of course, this type of plastic is versatile, easily formed, and sizes can be customized on higher quantities.
Two more attractive features of this slanted white plastic sign holder with its clear rigid cover: price and ease-of-use.  Vinyl is a very economical material that keeps your cost down.  Plus, the light weight makes shipping a minimal expense.  Upon arrival, Slanted Vinyl Sign Holders can be put to work straight out of the box.  Inserts slide in easily from the bottom, keeping your print material protected.  Plus, it never falls over on the countertop!
As always, a Plastic Products Mfg Customer Service Specialist will be glad to help with dimensions and a quote on Style VACH Slanted Vinyl Sign Holders.  And don't think we'd leave you without at least a one-liner, here's one from the great Flip Wilson: "If you think nobody cares if you're alive, try missing a couple of car payments."  Mic drop.