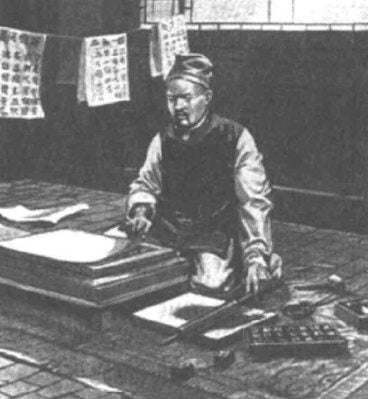 The Art of Silk Screening Success on Acrylic Displays
Name brand familiarity and logo recognition are crucial in any successful sales campaign, something especially true when it comes to literature displays and brochure holders where customers and prospects come into direct contact with the latest products and bargains.  Helping them make that connection and a lasting memory?  Custom silk screening not only adds a perfect imprint to displays – an impression enhancing spotlight – it also creates that connection.  What are you offering…a prime piece of property, snow or leaf blower, the hottest new toy, a menu, beer promotion?  Adding your personal touch via silk screen imprinting adds immeasurable value in customer association.  Bank on it!
     From the iconic CBS "eye" to Chevrolet's familiar "bowtie" logo (which first appeared in 1914, by the way), businesses and corporations have long recognized the importance of brand recognition. That blue-and-white BMW logo? One theory has it that the logo reflects a spinning propeller blade against a blue sky circa World War One, when Bavarian Motor Works made engines for military aircraft in lieu of fine automobiles.
In a nutshell, silk screening pushes inks through carefully designed stencil. When additional colors are applied, different screens are laid atop the media, blocking out the areas already complete or still awaiting final touches. And why are we so confident in the success potential of silk screening? One merely need look at its fascinating history. No surprise that the story begins where silk production started…in China. A form of stenciling through a mesh of silk, this type of "screen" printing traces back to the Song Dynasty (920-1279AD). But some believe that the first real masters of silk printing were the Phoenicians along the Mediterranean Sea. Archaeological relics show patterns of image duplication using a variation on these techniques, primarily as simple patterns on fabric.
It was the Japanese who took silk screening to the next level in the 15th and 16thcenturies, using stencils glued to screens made of human hair stretched over wooden frames. Screen printing spread west to Europe in the 18th century but it wasn't until the widespread availability of silk mesh came about that this new medium of branding and imprinting really began to prosper.
An English gent named Samuel Simon patented the first screen printing process in 1907, and by 1914 in America, multiple colors were in play. Here we see its use in printing flags and banners for retail stores – a new direction that helped pave the way to our silk screen imprints today – on practically any part we produce.
Along the way, silk screen printing found a strong niche in both artistic and commercial regards. Renowned pop artists Andy Warhol and Roy Lichtenstein used the process in their contemporary artwork while commercial printers used silk screening to create unique designs on everything from signage to t-shirts to baseball caps. In fact, there's a bit of a misconception among some that this is a technique used only on garments and fabrics when it's actually used on tens of thousands of items – acrylic display holders come to mind. Screen printing also applies to balloons, decals, and electronics. It's even been adapted to manufacturing technology.
Seeing is believing. Just look at the nostalgic flare on silk screened menu holders Stella Artois table tents. The impact of a colorful logo imprinted on flat plastic can make a huge difference! It's no wonder so many of our best clients order by vast quantities. Price breaks for silk screening orders of 100 to 249 pieces or 10,000-plus and many groups in between…no matter what, they just look great! After all, history's on your side!