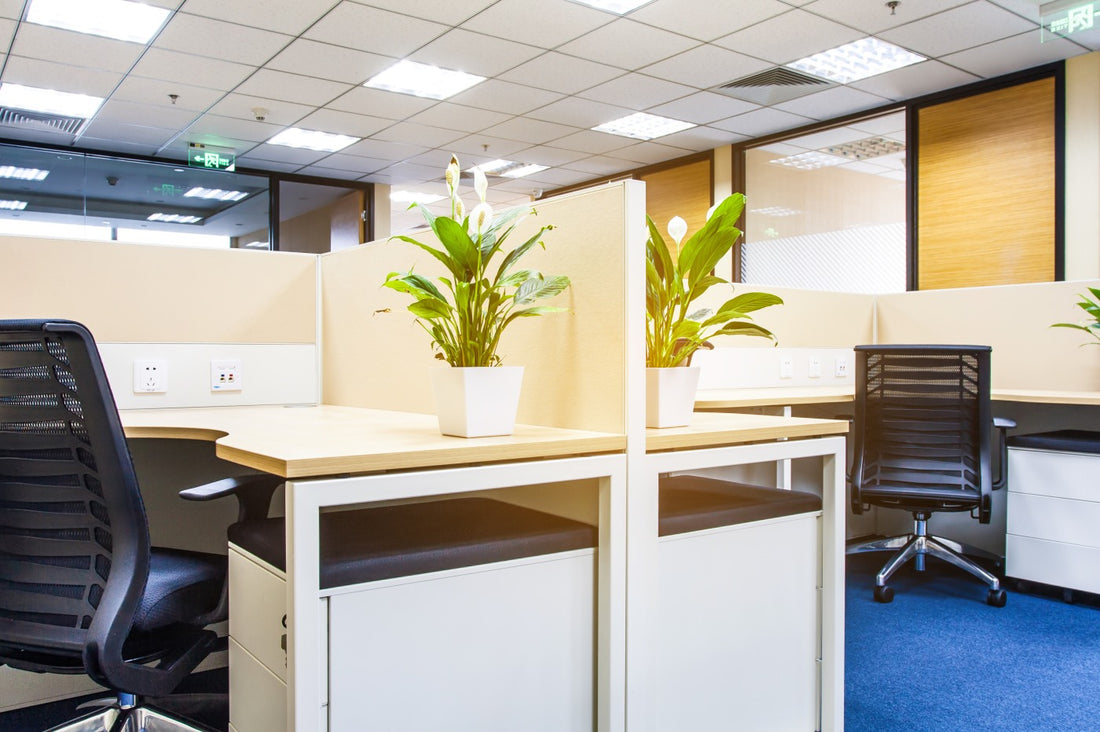 Summer Cubicle Colors from Green Plants to Name Plate Holders
If you work in an office or cubicle layout in general, do you ever feel like you're missing summer greenery and blue skies? It's only natural, especially if you live and work where winter gets nasty. Getting outside for summer does not just apply to kids on vacation.
Meanwhile, there are ways to at least bring that color indoors and "green up" cubicles. Certain plants not only deliver calming, aesthetic appeal and a little summer cheer, they can also be good for health and air quality. Spiky Aloe Vera, for example, removes airborne toxins from chemical cleaners. Philodendrons, too.
One need not be a green thumb to have a greener cubicle, either. Resilient Ferns have been around since prehistoric times and require very little natural light, making them a good match for inner offices. Snake Plants only need watering every two to three weeks and thrive in low light. This sharp-leaved plant is also reputed to naturally filter carbon dioxide and formaldehyde.
New York Magazine's The Strategist also has a suggestion: Zamioculcas Zamiifolia, more easily known as the ZZ Plant. Will Creed, interior landscaper and owner of Horticultural Help, and Christopher Satch, resident scientist of NYC-based plant boutique The Sill, both call the ZZ "best in class for cubicle plants" because they actually rely on overhead lighting. ZZ's low-light tolerant and rarely drops leaves.
Another way to add cubicle color? People Spotters™ Colored-Border Cubicle Name Plate Holders complement cubicles with distinction. Premium thickness acrylic with polished edges provides a hi-vis showcase for name/title inserts in a bold, new look. Silver, black, bronze, or white, Cubicle Name Plates have never appeared sharper and select orders also qualify for free perforated card stock for DIY printing.
One more suggestion for summer cubicle upgrades? Try clear Acrylic Cubicle Brochure Holders to show off the latest in colorful slicks, brochures, and promotional literature. Combine green plants, Colored-Border Name Plate Holders, and the right Brochure Holders for a splash of color and brighter take on summer in the workplace!