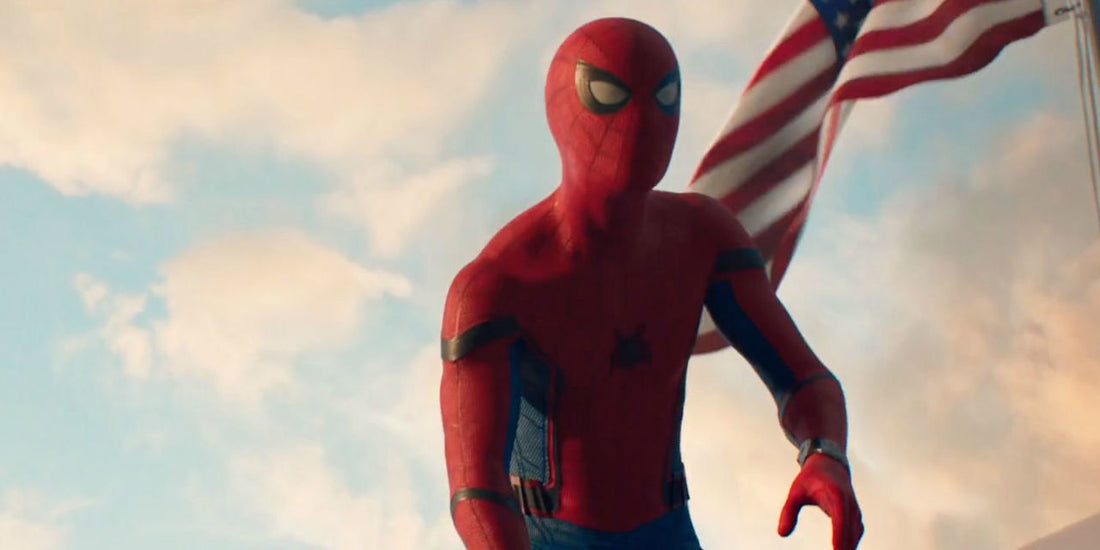 Style VWF Vinyl Wall Poster Holders – Spiderman Power in a Poster Frame
What has superhuman muscle and the dynamic ability to stick to walls?  You might think we're talking about Spiderman with the new movie release, the 6th featuring the comic book hero since 2002.  But the answer we're really looking for is the Vinyl Wall Poster Holder, something that could serve nicely as a showcase for the movie poster itself!
Style VWF is a Clear Unbreakable Plastic Wall-Mount Poster Frame made from rigid vinyl – .020 Thick Rigid Clear Vinyl to be specific.  That's some sturdy gauge thickness, delivering the kind of Spidey-strength that makes Style VWF practically indestructible.
In the new film Spiderman: Homecoming, Spidey is tasked with the protection of the Washington Monument, Staten Island Ferry passengers, Coney Island, and a hijacked plane.  Style VWF Vinyl Wall Poster Holders also score high in protective attributes.  Designed to hold 8-1/2" x 11" inserts, these adhesive Sign Holder sleeves provide fearless protection of posters, keeping them from getting creased or torn thanks to its flawless plastic construction.  This Poster Holder is already a big hit with customers because those Sign Holder sleeves do keep images, ads, notices, and promotional literature looking sharper, longer!
The ability to stick to walls with strength that defies gravity is another common characteristic between the superhero and Plastic Products Mfg's Style VWF.  Dual-sided white foam adhesive tape is included with each order, making the display easy to mount to walls, straight out of the box.  These adhesive Sign Holders really are ideal showcases for direct marketing at eye level.
What are the best uses for this type of Poster Holder?  Rigid Clear Vinyl is the perfect frame for up-to-the-minute sales flyers, loan rates, and menus with daily food and drink specials.  Their compact design makes them easy to travel in trade shows and mobile events.  Style VWF can even be mounted to existing posters and display boards for added versatility.
Need a different size to accommodate your literature and point-of-purchase advertising?  Plastic Products Mfg is glad to work with you on custom sizing.  Keep in mind that minimum quantities apply.
By the way, Tom Holland, the big screen's third Spiderman/Peter Parker character, is scheduled to reprise the role for yet another superhero collaboration, Avengers: Infinity War in 2018…and yet another Spiderman installment scheduled for release in July 2019.  No doubt, tough Vinyl Wall Poster Holders will be hanging in there even longer!