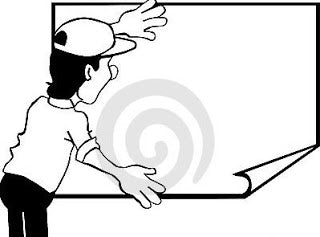 Stick to it with Poster Holder Hanging Devices and Adherents
Location, location, location.  This familiar mantra applies to more than just real estate.  Interior retail planning and strategic location of key displays are also reliant upon that all-important store placement.  We're ever mindful that not every facility's layout is the same, nor is a rarely visited, back-of-the-store counter necessarily the prime spot to advertise today's hottest specials and great new products.
Using Poster Holders to their utmost effectiveness starts with determining the exact spot to make them most viewable, a factor based largely by identifying just where foot traffic is heaviest and where proper eye level grasps the promotion itself.  But unlike banging a nail into a wall to hang a home picture, much more secure methods are required for displaying your best wares in a professional acrylic poster holder display.  Plus, you'll want to rely on adherents that won't scar walls or scratch windows.
Luckily, a number of super secure, structure-safe options are available and here are a few ideas you might want to consider.
Take Keyhole Hanging Devices, for example.  Designed with the strength of Superman, Single Keyhole Attachments ideally lock Acrylic Mount Picture Frames and Poster Holders perfectly in place.  They adhere to the back of your display holder with a permanent bond.  No mystery to the connection between its locking ability and the "keyhole" aspect to its name.  Large Single Keyhole Attachments are 1-1/4" x 1-1/4" x ¼"…its smaller counterpart is 7/8" x 1" x ¼".  There's also a Clear Acrylic Sawtooth Wall Hangar best used to hold picture frames and poster holders firmly in place.  These Keyhole Devices can simply hang from a screw.
Clear Hang Tabs add an element of flexibility and can also hang from screws.  In fact, their tough permanent adhesive really holds tight to a number of irregular surfaces.  And not only can they help turn POP displays and small boxes into eye-catching displays in a wider array of spaces, they're about as user friendly as can be.  With an adhesive back, all you have to do is attach the hang tab to the back of your poster and hang it up.  That's it!
If you want to open new windows of opportunity, Suction Cups can be the way to go.  Stocked in ¾", 1-3/4", and 2-3/8" sizes, these thick "Mushroom Head" suction cups accommodate most any poster holders, using pure physics for window attachments while the top part of the cone shape fits snugly and perfectly in display keyholes or slots.  What makes the Suction Cup attachment even more attractive is the fact that it also adheres well to Wall Mount Top and Side Load poster holders.  For doubly practical usage, merchandising with window attachments can serve as a great draw to bring customers and prospects through the door, followed by a prominently located wall mount promotion…all using the same style of suction cups and durable, impact resistant, clear plastic poster holders.  Other in-store glass surfaces can also turn unused space into viable display space with simply applied suction cups.
Did you know that specially designed tape can also mount poster holders highly effectively?  We're not talking about just any ol' roll of tape you'll find at the local check-out line.  Sure, it's the same basic principle…but at a much more advanced level and physical make-up.  The first to tell you about is something we call Mag Tape around the office.  Half-inch or one full inch wide, this 60 mil Magnetic Strip Stick-On Tape comes in 100 foot long rolls with adhesive so strong it attaches warehouse signs and markers to metal racks, file cabinets, doors, and other places where top adhesion's necessary.
Also in this category are Double Sided Adhesive Foam Tapes in ½", ¾", and 1" widths, depending on your particular application.  Adhesive Transfer Tapes also add to the adhesives ideal for mounting poster holders in those most strategic spots.  Put 'em up and let them do their job…grabbing attention and calling customers to action.
Then there are slat walls- perfectly geared for turning otherwise dead space into superior merchandising display space.  But how do you get the best use out of slat wall space, making its unique functionality work to its fullest without becoming sloppy or cluttered?  Clear Acrylic Extrusions are designed for a perfect fit to hang literature holders, brochure holders, and those various displays befitting your store's setup.  Sturdy and precision cut to a standard 72-inch length, these extrusions can also be cut to any desired length, and if you'd prefer the added advantage of a Brochure, Sign, or Poster Holder shipped already attached and in place, we can even glue your preferred display holder to the extrusion before shipping.  The appearance?  Professional and absolutely seamless.  Hey…it's what we do!
We take a lot of pride in our many styles of acrylic display holders.  But we know it's also important that they have, shall we say, good old "stick-to-it-iv-ness!"