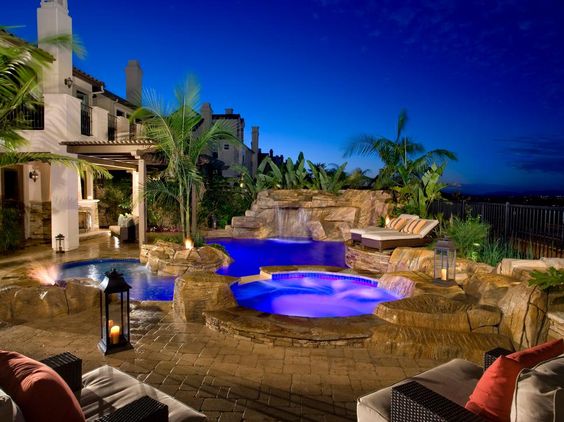 Spring into Action and Get Furniture Ready! Your Outdoor Oasis Awaits You
A bit sorry to say goodbye to Winter. It's a season to cozy up with loved ones on a comfy sofa in front of a fireplace with a good book, make a hearty soup or stew, drink hot chocolate, opt outside for winter sports. Good memories are made from all of these activities!
So, here we are in Spring 2016. A perfect opportunity for furniture retailers to rev-up outdoor patio sales with the use of point-of-purchase displays. Warmer weather easily beckons families, individuals and anyone in between to gather outside, shoppers included!
But how do shoppers decide what's best in a sea of choices?  It's all in the display, and nothing showcases your hottest spring trends better than in-store acrylic displays.  A proper visual display can be your best sales assistant, helping furniture practically sell itself.  If you want a classier, more elegant look, Green Display Holders enhance the look even more.
Do you have an outdoor fireplace? Or, outdoor barbecue? They're both popular and can get plenty of use during Spring and beyond. Why not place a comfy sofa in front of the fireplace and curl up with a good book when evening settles in and cools down? Clear acrylic point-of-purchase (POP) displays such as Sign Holders, Poster Holders are designed to help make your brand memorable as shoppers look for just the right sofa to place outdoors!
Comfortable chairs bedecked in inviting, bright colors and whimsical patterns can create a cozy oasis fit for entertaining that's irresistible to anyone (I'm sure that includes the dog and the cat!!). A POP display featuring those furniture pieces in bold and bright colors in your retail store will draw the attention of anyone planning to bring "the inside outdoors".
Sometimes, the difference in a sale lies in the details.  Does the angle of your display meet the eye?  The right base and slant of your acrylic display can make a big difference.  The aforementioned "glass green" look really draws the eye.  So do rounded corners and the sheen of the acrylic itself.  Using Bump-Ons with thicker gauge acrylic keeps your POP display investment in pristine shape, helping promote furniture directly to your demographic.
As trends come and go, outdoor living remains strong and steady. What motif suits you and your outdoor living space? Whether it be bohemian, rustic, modern, or western, outdoor living is here to stay.