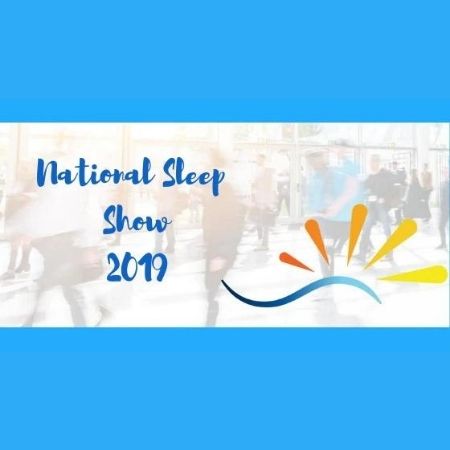 Sign Holders say Get a Better Night's Sleep at the March Sleep Show
Sleep deprivation has been a hot topic in the news recently with alarming statistics about insomnia in America. In August 2017, Forbes cited research that even links sleeplessness with a higher risk for developing Type 2 diabetes. Current CDC statistics claim that about 70 million Americans suffer from chronic sleep problems that relate directly to injuries, diminished work productivity, and poor quality of life…not to mention obesity and depression.
The National Sleep Foundation (NSF) has also been keeping a close watch on our sleep habits using their own "Sleep Health Index." Monitoring trends and sleep patterns with over 1,250 test subjects, 35% reported sleep quality as "poor." Previously undiagnosed cases of sleep apnea, increased exposure to laptop screens and mobile devices, and greater work pressure are also culprits.
Helping Americans sleep better will be the focus of the NSF's Sleep Show in Houston, March 8th through 10th. Thousands will be in attendance, exploring the latest sleep products and new additions from industry leading brands. Education will also be in the spotlight with over 80 sessions "designed to help consumers improve their sleep."
Trending now at Sleep Show? Sleep Robots, Smart Mattresses, and Blue Light Reduction Techniques. And while dreams of peaceful, restful sleep inspire show-goers and the rest of us alike, growing sales in bedding are also increasing demand for the proper displays to match.
The right Sign Holder geared specifically for this niche can enhance bedding displays and catch the eyes of passing shoppers eager for comfort. An Acrylic Double-Sided Sign Holder on a triangular base elevates literature displays with a clear view on both sides. Premium thickness acrylic with flush edges in a flat-based Sign Holder delivers a classic look. Mattress Display Holders in tiers with grab-n-go Brochure Holders built-in also help in long-term sales and future revenue later this year.
Wondering about that Sleep Robot? "Somnox" lulls users to sleep with sounds and synchronized breathing…could be relaxing!