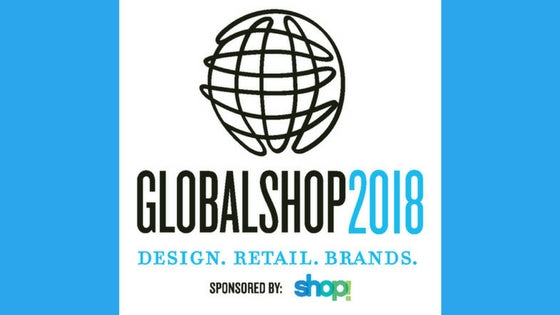 Sign Holders, Branding, Retail Design, and GlobalShop 2018!
Going to the GlobalShop Conference in Chicago's McCormick Place, March 27-29? It's considered one of the largest retail design industry trade shows with over 10,000 professionals expected in attendance. If you're not familiar, GlobalShop bills itself as "the only annual event that combines store design, visual merchandising, retail technology, and shopper marketing leaders under one roof."
One look at the show's comprehensive divisions is an indicator of the magnitude. The section devoted to Visual Merchandising is complete with props, design services, mannequins, and display fabrics. Store Fixtures includes architectural millwork, extrusions, and shelving. The Digital Store covers areas like audio/sound systems, digital signs, traffic counters, kiosks and self-serve technology. The section dedicated to store design and operations tackles flooring and display lighting.
The At-Retail Marketplace is our kind of place because – among floor/window graphics, kiosks, and on-shelf POP ideas – this is also the area featuring acrylic displays and literature holders.
That's our forte: effective POP (Point-of-Purchase) displays with specialized acrylic Sign Holders, for example. While all the elements of GlobalShop can be integral in commercial retail design and profitability, it's the display details where we can help you shine the spotlight on promotions and reinforce brand recognition with custom imprinting.
From store lighting to custom retail packaging and kitting, GlobalShop exhibitors will cover a versatile array of in-store requirements. However, you don't have to wait to get a jump on customized Sign Holders with Brochure Pockets and acrylic Poster Holders…you can do that here!
Our premium thickness acrylic is durable and still versatile enough to serve as a canvas for custom silk-screening logo and brand names, colors, and text. On retail floors, the name of the game is grabbing attention and highlighting sales. You can build brand awareness with great effectiveness through retail spaces, emphasizing recognition with custom silk-screening and imprinting.
Who knows? You could end up with an award-winning display! GlobalShop even has an Awards Celebration with categories including "most innovative and effective in-store and point-of-purchase displays." Feel inspired?