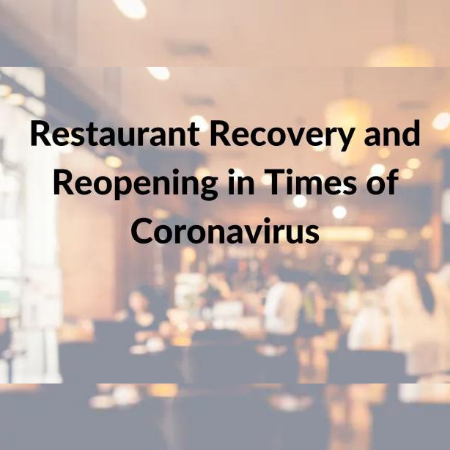 Restaurant Recovery and Reopening in Times of Coronavirus
It's difficult to name an industry hit harder by the ongoing Coronavirus pandemic than the restaurant industry. According to Fortune, 110,000 eating and drinking establishments across the country boarded-up in 2020, either temporarily or permanently. And the National Restaurant Association estimates sales losses of $280 billion in the first 13 months of the pandemic, along with more than 8 million people suddenly jobless.
While the number of permanent closures is yet to be determined, for eateries managing to survive, reopening and recovery have varied state by state. It stands to reason that sparsely populated states are rebounding faster, economically speaking. So it should be no surprise that Wallet Hub's top 7 resurging states are South Dakota, Maine, Iowa, Utah, New Hampshire, Nebraska, and Vermont, respectively. Criteria included unemployment rates, strides in COVID recovery, and GDP comparisons to pre-pandemic levels.
Now to the nitty-gritty of cooking and serving, no matter where you are. Staffing shortages have had rural and urban restaurants scrambling to keep up. Minimizing seating capacity has also been a challenge. Streamlined ordering procedures begun last year are still in place for many establishments, too.
Acrylic Sign Holder
Of course, these new dynamics in food service also call for new signage and displays. Like Acrylic Sign Holders and Acrylic Wall Frames. They're essential for relaying important information about social distancing and safety procedures. Acrylic Sign Holders can also relay changes in ordering that help expedite the process and minimize physical contact.
Acrylic Sign Holders have been just as traditional a restaurant staple as flour and sugar for decades. And displaying clear signage effectively boosts sales. Now more than ever, expressing menu items and specials clearly is vital for a smooth-flowing kitchen and to keep patrons moving.
When counter space is limited and wall space is not, easy-to-install Acrylic Wall Frames at eye level also get the job one. Just let us know how we can help.