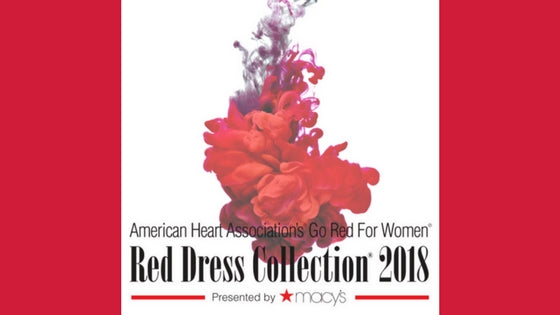 Red Dress Collection Day and the Go Red for Women Heart Campaign
Familiar with Red Dress Collection Day? It's part of the American Heart Association's "Go Red for Women" campaign. Every February marks the push to bring awareness to heart disease and ways to protect heart health in general. There's added emphasis this year on women's heart health, and Red Dress Collection Day February 8th will spotlight that focus on the runway – added inspiration and a reminder that more women than men die from cardiovascular disease every year.
Presented by Macy's, this exclusive event brings top designers, models, and celebrities together, demonstrating support for women's heart health as part of New York Fashion Week…and reminding women just how critical education and lifestyle changes are to the prevention of cardiovascular disease. According to https://www.goredforwomen.org/red-dress-collection/, 80% of those cardiovascular diseases can be prevented!
The positive news on heart disease prevention is not coincidental. While more than 2,200 American still die of heart disease every day, increasingly greater numbers are surviving or have found the path to avoidance altogether. The AHA puts it best, saying that "such an aggressive disease requires an equally aggressive response," backing it up with more than $3.3 billion spent on research.
The challenge now takes 20/20 vision…improving cardiovascular health of all Americans by 20% while reducing deaths from heart disease and stroke by 20% by 2020.
There are many ways to get involved, like helping to raise funds for new research and advocating for legislation. https://donatenow.heart.org/goredforwomen/provides a place to donate with one-time and monthly options, including gifts in honor of a loved one as well as in memory of those lost.
Whether you're in the medical field or just want to get the word out about heart health, we can help you contribute to the conversation with Sign Holders and Brochure Holders that showcase literature and related events. Creating awareness is essential – and potentially life-saving!
If you'd like to watch the exclusive Red Dress Collection event live, you can…on Facebook starting at 8PM Eastern Time on Thursday, February 8th