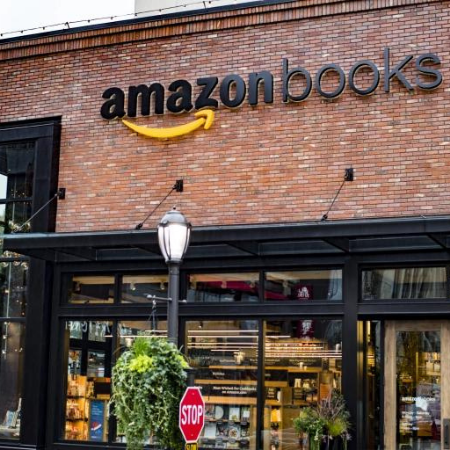 Re-Surging Retail Stores Return…with Acrylic POP Displays!
Here's a sign for the promising potential future of retail. Amazon, the world's largest online marketplace and sales company by revenue, is planning to open brick-and-mortar department stores!
That's right, the company synonymous with e-commerce, Amazon has also been a chief source of blame for the perception that brick-and-mortar retail establishments are going the way of the dinosaur. According to Total Retail, Amazon's venture into larger footprint department stores is part of a larger plan to further transform retail sales. It also indicates to the rest of the retail world that physical stores are not only still viable, they're also "an integral part of consumer shopping." Total Retail emphasizes the point, saying that 80 percent of retail sales occur in the "real world."  
For retailers still making up for lost time due to the pandemic, the good news about brick-and-mortar vitality is more than welcome. Especially with the holidays at hand. That's why now is an important time to prepare with specials and signage at the point-of-purchase (POP) and where foot traffic is highest. And the best way to get promotions noticed is by highlighting them in Acrylic POP Displays.   
With shoppers eager to spend this time of year,
Acrylic Sign Holders
and Brochure Holders have never been more essential. All are in high demand for good reason!
* Timely sales promotions and inserts are easy to swap out with user-friendly Acrylic Sign Holders.
* Acrylic POP Displays boost revenue at the point of sale.
* Premium thickness acrylic stands up to hard knocks, especially where foot traffic is most prominent.
* Brochure Holders and Sign Holders are simple to relocate strategically, ideal for changing retail floors.
* Acrylic POP Displays deliver a clear message that's easy on the eyes.
Amazon's foray into brick-and-mortar establishments is not new. Expansion into grocery delivery four years ago required more than 20 stores. This next phase of growth in physical spaces may seem daunting for some. But retailers in general will likely see an opportunity to kick-start their own merchandising and marketing. For in-store results, Acrylic Sign Holders, Brochure Holders, and POP Displays play an essential role!