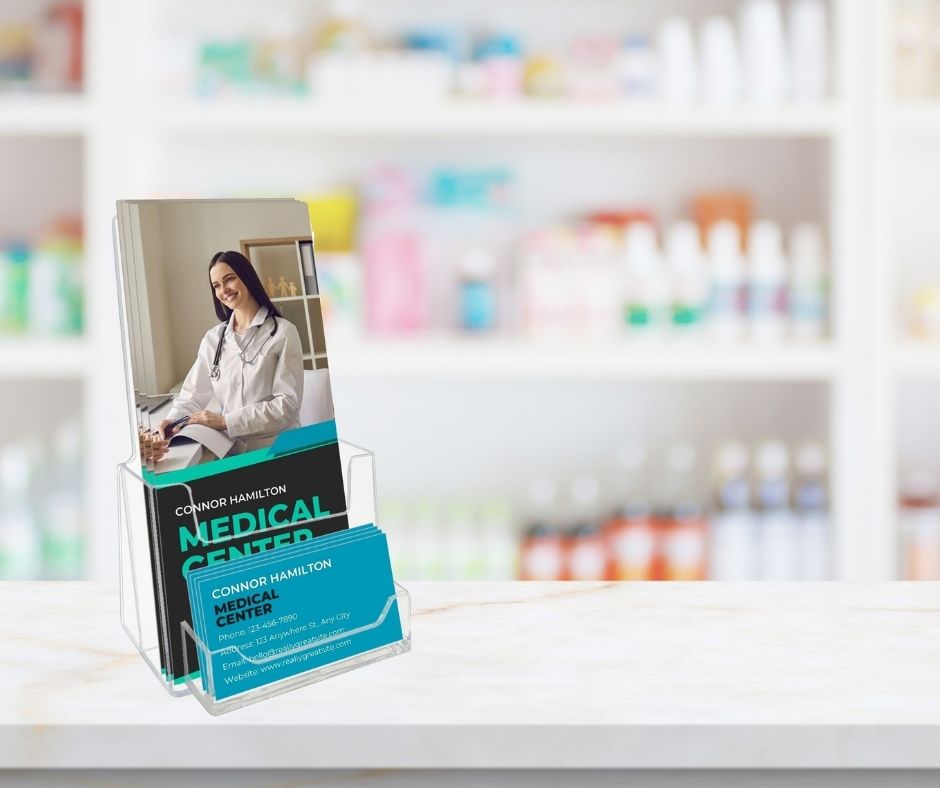 Prescribing the Best Sign Holders with Pockets for National Pharmacy Week
Did you know that half of America's population takes at least one prescription drug? This statistic is not lost on busy pharmacies across the nation, and that's part of the focus of National Pharmacy Week, held the third week of October.
Pharmacists play a crucial role in our health care system and the responsibility they shoulder is often overlooked. These professionals need to know everything about the medications and dosages they disseminate, and there's no room for error when filling prescriptions, especially where more powerful meds are concerned.
Staying informed and keeping customers/patients in the loop with updated information is also vital. Acrylic Sign Holders and Sign Frames with Brochure Pockets provide valuable assistance in this area, especially now with flu season beginning and vaccination drives in full force.  
As busy pharmacies get even busier this Fall, Sign Holders with Pockets showcase signage clearly and draw the eye. In an environment where direct contact is essential, these premium-thickness acrylic displays make it happen. And, once the message is absorbed, each Sign Frame with Brochure Pocket combo invites pharmacy visitors to take that information on the go.
Spreading the word about flu shot season, prescription cards, and medications has these Literature Holders in high demand. Weight management, insurance, and smoking cessation are also critical topics ideal for a Sign Holder with Pocket space for information distribution.   
At Plastic Products Mfg., Literature Holders and Sign Frames with Brochure Pockets are made with durable yet lightweight proprietary acrylic. They're cost-effective and easy to maintain for crystal-clear viewing. Plus, multiple sizes and configuration options are available to accommodate numerous pamphlet, brochure, and business card specifications.
As for National Pharmacy Week, let's not forget the contributions of pharmacists you don't see behind the counter. Hospitals, nursing homes, and managed care organizations all rely on their respected pharmacists. Thank you!