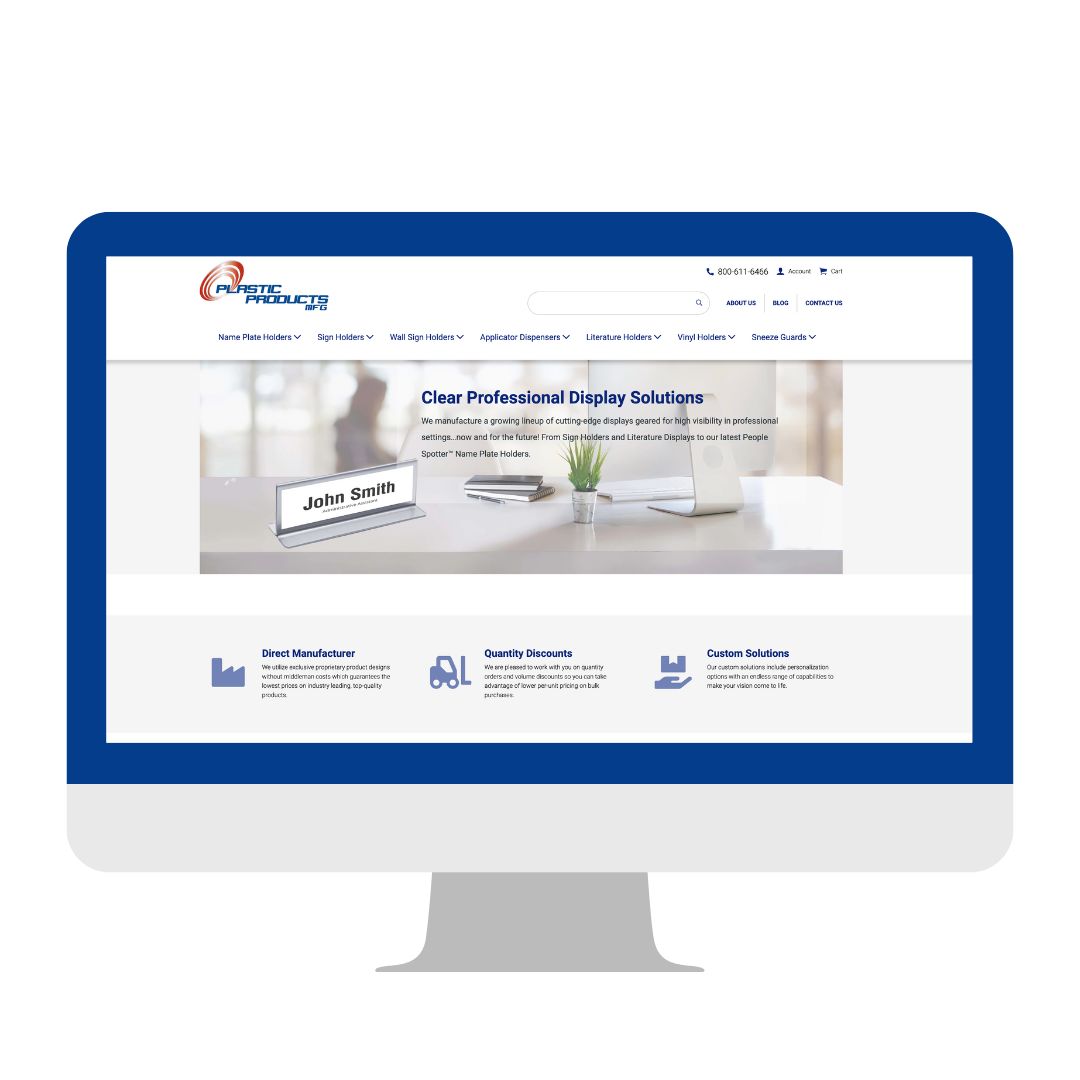 Plastic Products Mfg. Redesigned Website has Launched!
Exciting news! Plastic Products Mfg.'s redesigned website has launched with a modern look and mobile-friendly features. It's not only user-friendly, the new www.plasticproductsmfg.com is also easier to read and navigate. Check it out and get ready to shop. We're also unveiling some dynamic new products and we'll point out some online features you'll appreciate before you grab a cart!
New Layout and Design, Optimized for Convenience
* Larger panels make it simpler to shop by category. Just click for a direct connect to order.
* More distinctive drop-down menus have been updated to include our newest products. These upgrades offer clear direction to the specific products you're looking for.
New Quote Form button lets you request a quote on specialized requirements with just a click. Please don't hesitate to use it when you need to get in touch for a special quote.
Blogs and resources are more easily accessible. Stay informed with timely details to assist your buying/ordering decisions.
Fast, easy ordering! Our new website has been designed for convenient mobile shopping from anywhere on any smart device!
Well-known for acrylic clarity, the Plastic Products Mfg. redesigned website also delivers excellent visibility. There's more content in a streamlined online format, making navigation and ordering a virtually simple process!
One-Stop Online Resource
More user-friendly features? Multiple shipping options are just a click away. You can request a sample and use our downloadable templates. Make a payment and see what's trending in blogs and new product launches. And sign up for our newsletter to stay ahead of the latest literature displays, Sign Holders, Nameplate Holders, Sneeze Guards, and other essential products for offices, retail, medical facilities, schools, restaurants, and more.
You can do it all in one place at the new www.plasticproductsmfg.com, taking your online shopping experience to a whole new level!