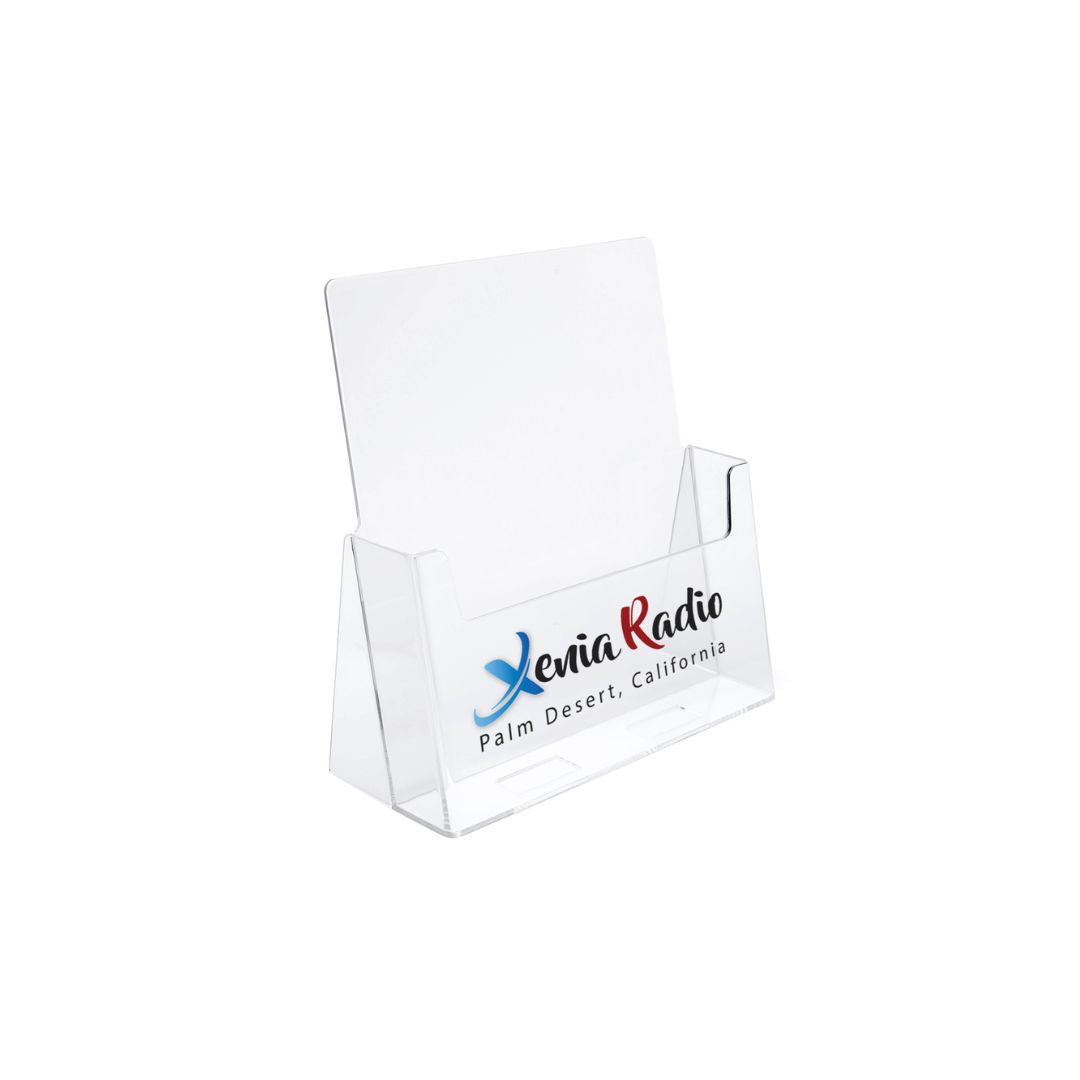 Personalizing Acrylic Displays with Custom Silk Screen Printing
As a business, you can't put a price on a brand you'll never forget. The Coca-Cola label has been so recognizable for so many decades, it needs no introduction. And the Morton Salt Girl, walking in the rain with her umbrella open and salt container spilling? She's been considered one of the ten best-known symbols in America - according to Wikipedia - originating in 1914.
Image matters and getting your brand expressed effectively can be achieved in many ways. Think of surfaces as canvases for your name and logo, including those on your acrylic displays.
Imprinting acrylic with our custom silk screen options can deliver real impact, showcasing a branding logo that sticks with potential customers. If branding represents your operation's identity, our screen-printing processes can help make you more recognizable with sharper imaging.
Imprinting and silk screening can also accentuate acrylic point-of-purchase (POP) displays in retail settings, as well as reception desks and waiting areas in medical offices. Acrylic brochure and literature holders become even more enticing with a branded logo adding stylistic appeal.
People rely on sight and stamp their memory banks with images that tend to stick. Attention-grabbing logos and brands are effective because they are memorable and typically associated with a pleasing product or service. Branded acrylic signage displays are no exception.
Another benefit of clever branding? Customer loyalty is the backbone of repeat business and quality imprinting helps connect customers with that brand. If the goal is to gain customers for life, a memorable logo and smart branding can deliver a huge assist!
Silk screen and screen-printing processes go back centuries. Modern applications and technology borrow from that history, creating clean, crisp images that make acrylic displays even more distinguished…and more importantly, memorable. Share your ideas and an image file with Plastic Products Mfg. and we'll make your brand and logo stand out in the best possible light!