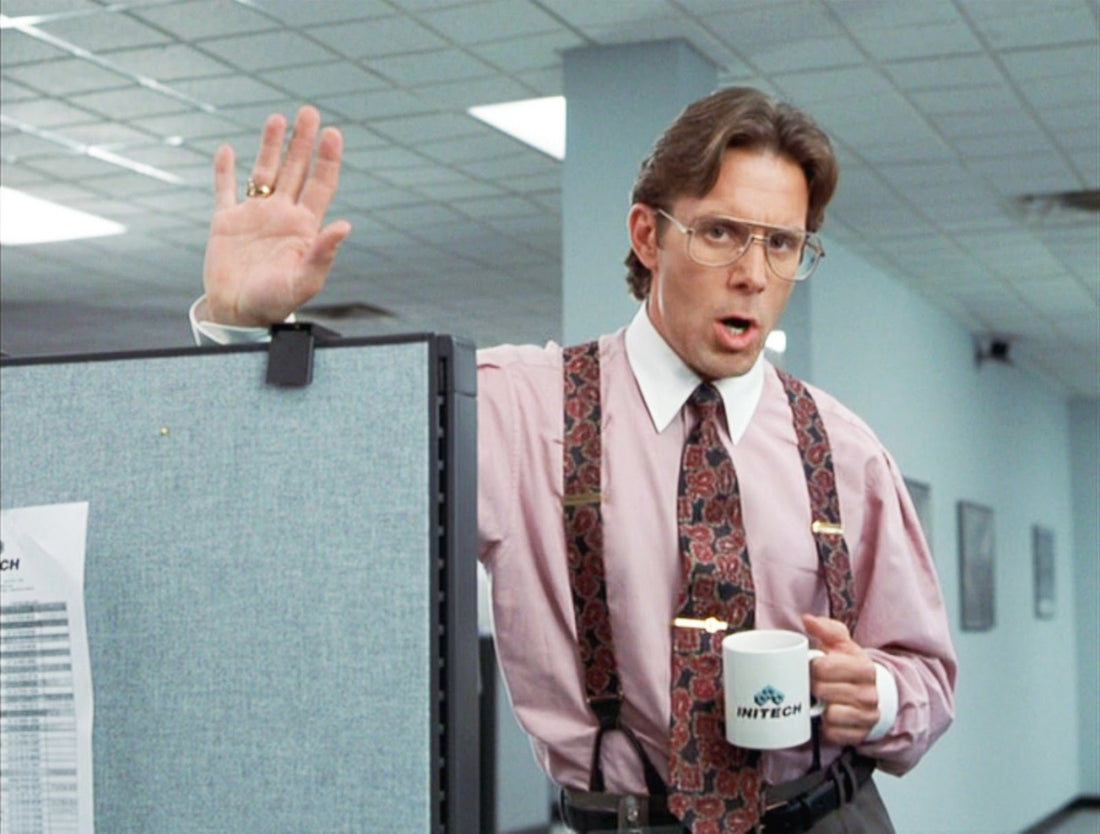 Office Space – Hollywood vs. Reality in Cubicles and Name Plate Holders
The 1999 movie Office Space took a comically cynical look at the workplace, poking fun at it with a disgruntled group of office workers at a fictional firm called Initech.  Main characters Peter, Michael, and Samir deal with low morale and internal paranoia in funny fashion, partly because they feel unappreciated in a labyrinth of cubicles…cubicles, it should be pointed out, without name plates!  In the real world, this crew might have felt a lot better and more appreciated if only their cubicles had PPM's Style PNHT2 Top View Name Plate Holders!
Of course, the scenario above is pure Hollywood comedy, even though many fans did relate to it.  Still, the fact remains that crystal clear, premium thickness acrylic Name Plate Holders really do enhance partitions and cubicle walls.  Style PNHT2 delivers a perfectly snug fit with no tools required and is easily viewable thanks to innovative new PPM design.  That's where the unique top view configuration really stands out both aesthetically and functionally.
What else makes this new Name Plate Holder an even more attractive option?  Thanks to the double-sided acrylic, it holds two inserts back-to-back, essentially doubling its value.  With Style PNHT2's top-view display standing above the Name Plate Holder, you have true 4-way visible appeal.
One of the quirkiest characters in Office Space is mumbling Milton Waddams, a social pariah who's constantly moved from cubicle to cubicle until finally landing in a basement storage space.  One thing poor Milton didn't have that would have made each transition simpler?  The easily interchangeable Top View Name Plate Holder slides easily on cubicle walls when moves are made.  That's beneficial when your operation grows, even without any Miltons on your team.
One more deciding factor for your consideration?  Not only do you have a wide variety of sizes to choose from, the incredible versatility of acrylic makes it easy to personalize custom sizes for your order.  Measure carefully, though!  The depth you see in Name Plate Holder measurements is the same as the width of your cubicle and partition walls.
If you know Office Space, you know the curses of TPS reports, paper jams, and the dreaded "Case of the Mondays."  One sure way to keep it real on your set?  Identify your team in classic style with PNHT2 Top View Name Plate Holders!