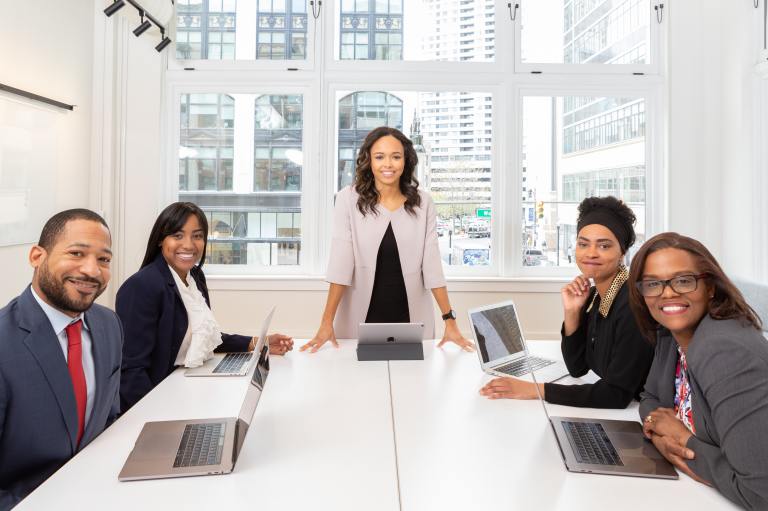 Nameplate Holders Pay Tribute to Administrative Professionals Day
Sure, you need talented workers to build a successful business. And hopefully, wise managers to steer the ship. But who keeps the day-to-day wheels rolling? That would be the more than 3 million secretaries and administrative assistants in the American workforce. To say thanks, the final week of April is Administrative Professionals Week and right in the middle of it, Wednesday the 27th is designated Administrative Professionals Day.
2022 marks the 70th anniversary of this tribute. The first observance was proclaimed by U.S. Secretary of Commerce Charles Sawyer in 1952, originally as National Secretaries Day. The name of the occasion was updated in 2000 to reflect modern job titles and a growing list of responsibilities. This brings us to the present.
This year, the accolades may be the most well-deserved. Juggling the challenges of the pandemic while balancing remote and hybrid teammates – is not an easy task. Even without the past two years' disruptions, Administrative Professionals have the often-thankless task of being the go-between for staff and management…and support team for both. Or to quote Robert Half Talent Solutions, "…exhibiting grace under pressure while helping employees stay connected, engaged, and productive."
Robert Half also offers a few ways to show appreciation. Go beyond a card or kind word by telling your admin department just how and how much they help your organization and share praise from happy clients. The reward of rest and relaxation also goes a long way. Offer the flexibility to knock off early…and if extra time off isn't doable, a gift card for spa services couldn't hurt.
We have a couple of ideas to honor Administrative Professionals Day, too. Acrylic Name Plates make a nice "thank you" with a polished, clear showcase that honors the individual. Add an even more distinctive look with the super eye-appeal of Executive Desk Name Plates. Dynamic border options deliver even more wow factor!
So, think about the inestimable value of your administrative pros…and show your gratitude. Premium thickness Acrylic Name Plates and classy Executive Desk Name Plates can help!