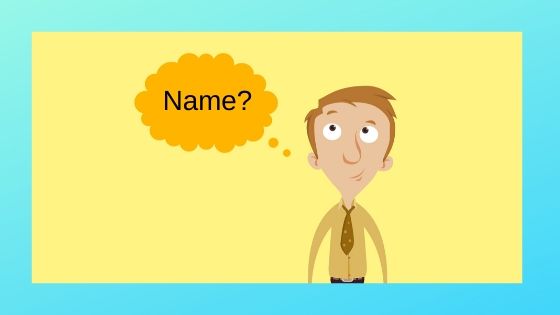 Nameplate Holders for National Name Yourself Day April 9th
With everyone keeping their distance, essential workers still serving the public are finding new ways to communicate without face-to-face interaction. There's a sharp increase in signage to guide us through evolving protocols in grocery stores and doctor's offices. Eyes are locking on Sign Holders and Name Plate Holders…and in tough times, we're all looking for little outlets of happiness and distraction.
When 2020's National Name Yourself Day was designated for April 9th, our new COVID-19 normal was never on the radar. But since they do coincide, what better time to have some fun and just be someone else for a day?
That's the point of National Name Yourself Day, the one day a year to reinvent your name entirely. The official description mentions that actors assume new names all the time and April 9th is the day when everyone can escape into an alter ego. Some are even adding a polished acrylic tribute to their new personalities with Name Plate Holders and custom inserts.
The best way to show off your temporary moniker is inside a Desk or Cubicle Nameplate Holder in premium thickness acrylic. Get inventive, share a laugh, and print your own "Name for a Day" on perforated card stock. We'll hook you up with everything you need except the imagination!
Fun though it may be to assume a new identity for 24 hours, National Name Yourself Day has also struck a more philosophical note in the past. Many new parents have been guilty of hastily naming babies with cutesy alliterative or rhyming names. Just ask any Peter Parker, Carrie Terry, or Ronald-turned-Ron McDonald. To some, April 9th is a reminder that naming a newborn is no frivolous matter!
Whether you love, hate, or feel indifferent about your name, be anybody you want for a day and put your temporary new name in the spotlight in an Acrylic Name Plate Holder with perforated card-stock!