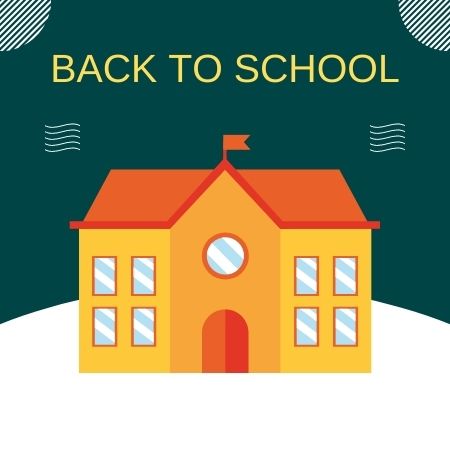 Name Plates and Perforated Card Stock for National Back-to-School Month
It won't be long before bells ring and a new school year gets underway. Parents are taking a closer look at sales on school clothes, supplies, and backpacks. Educational facilities are also getting ready with upgrades to classrooms and communal learning areas.
As part of National Back-to-School Month in August, Plastic Products Mfg is also in the groove. Ever mindful of tight school budgets and razor-thin operating costs, Name Plate Holders so popular this time of year are being offered with FREE perforated card stock on select orders. A cost-effective alternative to engraved nameplates, the perforated paper stock also delivers style options with faster DIY printing.
While students and faculty settle into the 2019-2020 school year, there's always a traditional "getting to know you" phase, putting names to faces. That's why dynamic Cubicle, Wall-Mount, and Desktop Name Plate Holders with Colored Borders are all the rage on campus…and the addition of complementary nameplate card stock only sweetens the incentive.
Printing your own custom name plates is easy to do, right from your computer. The perforated paper stock is ready to load in your printer, and you can use our convenient Microsoft Word Template to add your text. From there, just print your nameplate and slide it in place…standard name plate inserts load quickly and easily. Businesses also prefer this flexibility for frequent sign changes.
Well-equipped classrooms and computer labs are also prime spots for Computer-Mount Name Plate Holders. They're a different design in rugged vinyl…worth a look where monitors need name tags securely in place.
Did you know that Boston Latin School was the first public school in the colonies, opening in 1635? Clergyman John Harvard founded his namesake Ivy League school just one year later in nearby Cambridge. Ursuline Academy in New Orleans became the first school exclusively for girls in 1727. Back in Massachusetts, the first state compulsory education law was passed in 1852.
Fast forward to 2019, a time for "People Spotter" Name Plate Holders…and free perforated card stock to make printing inserts faster, easier, and more affordable!