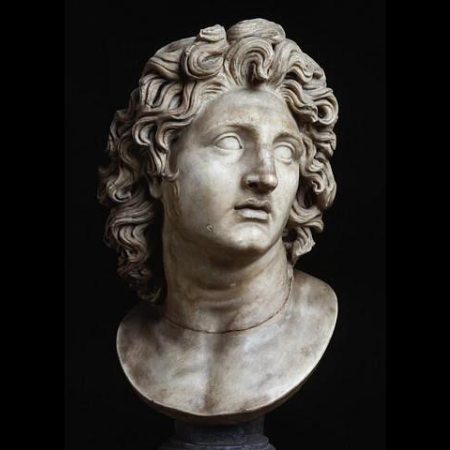 Name Plate Holders and the stories they tell
So what's in a name?  Of course, your first and last names are the direct connection people make with your identity…from the birth certificate to the headstone and a zillion places in between.  But name's have more to them, more than serving as a simple source of identification.  Whether or not you've ever thought about it, personal names have their own history. If you've never looked up your own name or someone close to you at home or work, do a quick search and find out what's behind the name in the name plate holder.
For example, Alexander traces back to Greek mythology and means "defending men."  The name took off in popularity after the 4th century BC, thanks to the exploits of Alexander the Great.  You can trace the name Natalie back to the 4th Century AD…it means "Christmas Day."  There's some debate about the name Oscar.  Some believe it stems from Gaelic roots and means "deer lover."  Others think it might actually come from the name Osgar and was brought to Ireland by the Vikings.  If that's the case, then OsCar/OsGar means "god spear."  Who knew?
Just like every picture tells a story, so does every name…and showing those names in the best possible light adds the element of dignity and respect each one deserves.  You can tell we've given this a lot of thought because we have a selection of name plate holders geared to make a star out of everyone from Aaron to Zelda.  Clear acrylic ought to do the trick!
Start with our Wall Mount Name Plate Holder style, which comes in seven standard sizes from 3" x 2" up to 11" x 2".  But who are we to determine the best size name plates for a company's staff?
We can make them any size…all you have to do is ask.  No matter what the size, though, acrylic name plate holders give every moniker a sense of distinction, and this wall mount style also comes with fasteners for mounting.  You can put your name up with magnetic strips, Velcro, or double sided tape…be sure to request your preference when ordering and we'll include it with delivery.
Classic Slant Back Name Plate Holders are also available in clear acrylic.  With a flat base and a back-slanted holder, here's a style that can also be used to showcase rectangular name plates beyond the realm of personal names.  They can also be used to show official titles, and for categorical use in educational facilities or stores.  Slant back name plate holders work!  Plus, they come in nine standard sizes – giving a versatile range of potential uses.
Table Tent Name Plate Holders also carry a great deal of appeal.  Standing in a sturdy tent shape, this acrylic name plate holder loads from either side.  Like the slant back style, this display also works well with signs 3" x 2" up to 11" x 4-1/4".  There are many sizes in between and most cartons ship with quantities of 25 or 50.  Just let us know your desired dimensional specs.  The crystal clear acrylic really showcases name plates and signs well.
In many office settings these days, work areas are divided by cubicles and partitions.  To best identify who works where in a maze of cubicles, our partition or Cubicle Name Plate Holder offers an ideal solution.  The acrylic with this style is designed in a unique inverted U-shape that fits a 2" deep partition perfectly.  A "lip" on one side is nearly as deep and allows for side loading.  If you've seen anyone with their name on a piece of paper stapled to their cubicle as a form of office identification, those days are over!  Cubicle name plate holders fit perfectly on top of office partitions…just be sure you measure accurately before ordering.  The durable acrylic will take care of the rest!
There you have it…a few different options for showing staff names and pertinent signs in top quality acrylic.  Not only do they solve any identity issues, imagine the potential stories that might unfold with your own Alexanders, Natalies, and Oscars.  They'll also make new hires feel right at home…like acrylic name plate holder icebreakers!