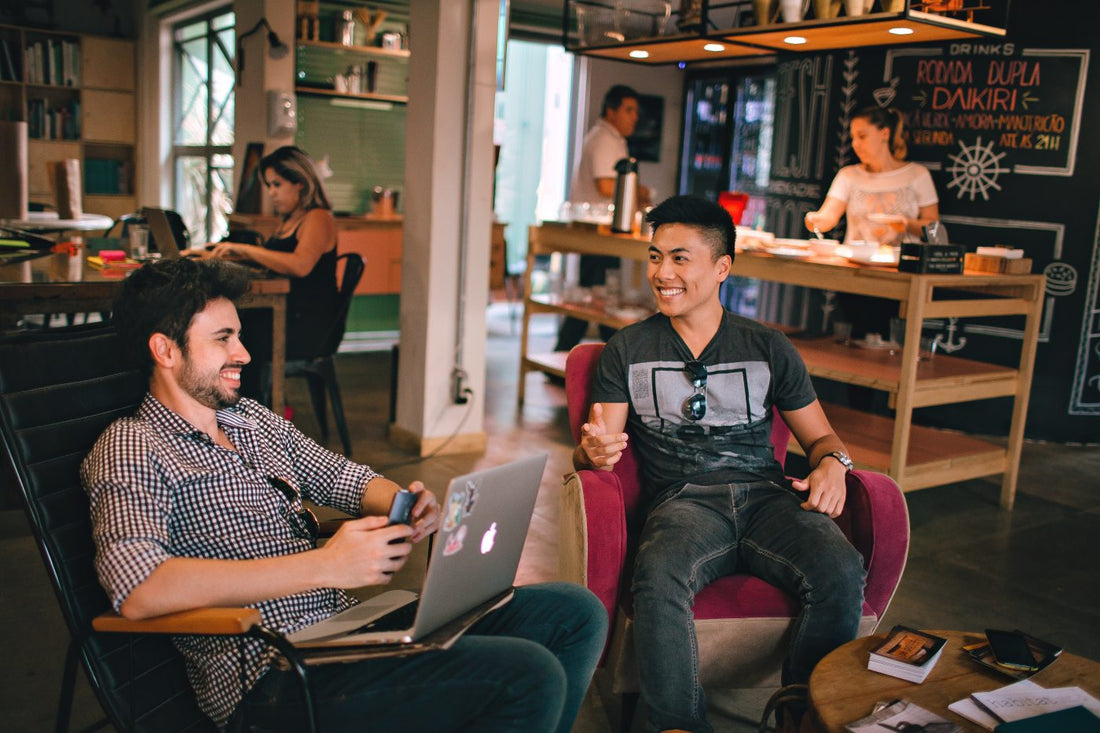 Name Plate Holders and Sign Holders Guiding the Way in New Millennial-Friendly Office Design
As America's work force becomes more Millennial-dominant, forward thinking office managers are transforming workplaces to keep pace. It's not about making a "fun" environment…more like a different focus on layout and amenities to reflect a strong set of values and a "life/work balance."
According to Future Offices, a Millennial workforce is more engaged, productive, and happy in spaces that "promote well-being and productivity, enable flexibility and innovation, and ignite collaboration and social connection."
More specifically, workplace design leaders are dialing into these evolving core values:
*Improving Productivity and Ease-of-Work
*Ensuring Employee Wellness
*Ensuring Communication and Collaboration in Meaningful Ways
*Providing Privacy, Calm, and Room for Reflection
How company values are displayed in the workplace can also be integral to new office designs. Acrylic Sign Holders are playing a part, filling a vital role promoting employee wellness. Cubicle Sign Holders with Borders, for example, are becoming increasingly popular in the new wave of design, putting the latest information at the forefront with high visibility.
Awareness of a health-conscious work environment is on high alert status with the shocking global outbreak of Coronavirus coinciding with another deadly domestic flu season. (Would you believe at least 14,000 Americans have died from influenza so far in 2019-2020?) Reminders to simply wash one's hands, displayed in prominent acrylic, serve as continual visual aids.
Disseminating valuable information on flu prevention and staying hydrated are contributions more commonly seen in more Millennial-oriented spaces, to the benefit of more than one generation. Sign Holders are the perfect vehicle to deliver the message…and to showcase announcements of new Wellness Programs and similar office signage, custom inserts for Name Plate Holders are commanding attention!
Keeping informed, up-to-date, and socially involved are not traits inherent only to Millennials…but the emphasis on each is part of a growing movement in workplace approaches and designs, not to be ignored!