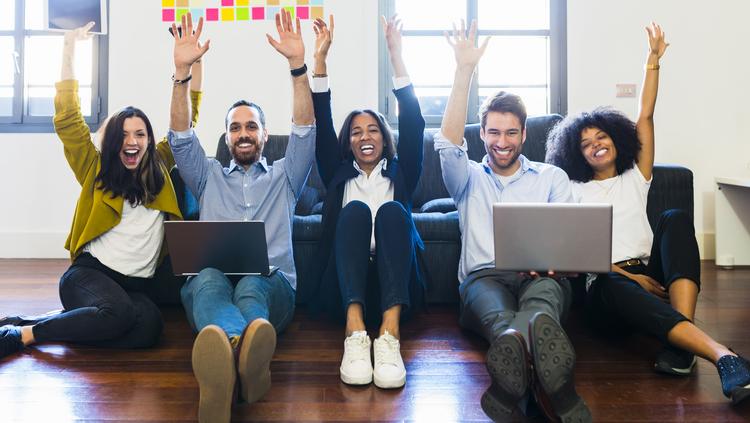 Name Plate Holders and March 2019 Employee Spirit Month
In case you didn't know, March is officially Employee Spirit Month. As the name implies, the month is designated as a time to boost employee morale and make the workplace a more fun environment. After all, it's no secret that people enjoying their time on the clock are more productive and less subject to absenteeism.
What can supervisors and managers do to boost morale? Inc. Magazine tossed out a few ideas. One involved organizing staff members according to common traits they share, like those attending the same college or biking to work, for example. Then bring the groups together and see if they can figure out that common denominator. Include a prize and see what happens!
For many Americans, March symbolizes a lingering winter and longing for spring. All the more reason to battle low morale and lagging performance/productivity. The HR specialists at Kelly Services are also believers that celebrating Employee Spirit Month can certainly help remedy the situation. Perhaps an office dinner with recognition for individual and team achievements? How about a St. Patrick's Day party? Some companies also organize office charities with paid time off for volunteers.
Recognizing the people who help make operations successful can also be accomplished in more subtle ways. Accessorizing individual cubicles and workspaces can brighten the surroundings for those who spend so much of their lives in them. And what better way to acknowledge the individual than by each one's Name Plate Holder?
Here are a few suggestions. Those cubicles will look much nicer when the Cubicle Name Plate Holder has polished edges and colored borders, say in silver, bronze, black, or white. Desk Nameplate Holders with Borders will also be well-received, as well as easy-to-mount Wall Nameplate Holders. Cool patterns, textures, and potentially free card stock included for custom inserts can make for a pretty sweet "thank you."
Want to foster a more positive work culture the rest of the year? Inc. Magazine also suggests fun, creative rewards for goal achievements: a dinner-for-two certificate, massages, concert tickets, audio books…the possibilities are endless!