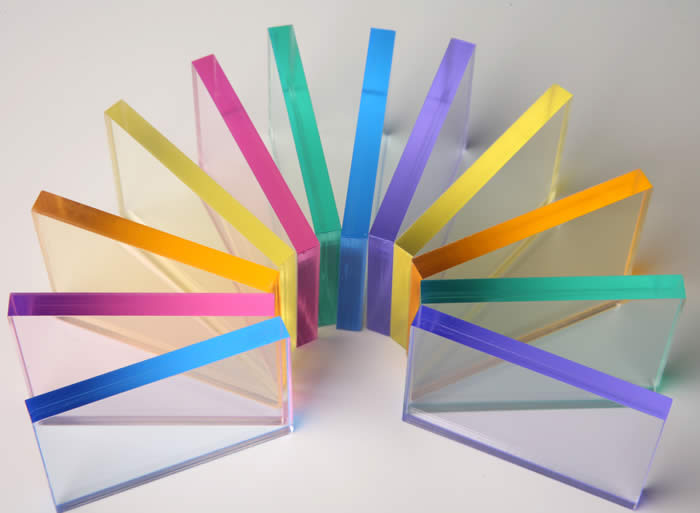 Material Thickness and Why Size Matters in Acrylic and Styrene Sign Holders
It may not be the first thing you think about with your Sign Holders, Poster Holders, and Point-of-Purchase (POP) Literature Displays…but it IS a significant factor: material thickness.  Mere fractions of an inch can make a real difference in endurance, toughness, visual acuity, and, to some extent, price.  Every dollar counts in retail budgets and investments in signage are no exception.  Which is why those fractions matter!
First, what to look for…
As a rule, .080 is the industry standard thickness.  Plastic Products Mfg offers .098 as a standard thickness.  Slightly slimmer .080 and .092 thicknesses are also available in Sign Holders and Literature Displays…as well as higher gauges of .114, .117, 1/8", ¼", and 3/16".  All these configurations apply in Acrylic and Styrene.
Why is thicker better?
In bustling showrooms and on retail floors, more foot traffic is always better.  It also requires more durability to withstand hard knocks and close contact.  Busy environments like these typically showcase frequently updated POP specials and featured items, too.  And that means more Sign Holder handling by staff when those specials rotate.  Thicker gauge Acrylic and Styrene are more rigid and capable of standing up to repeated force.
Thickness boosts quality.
Speaking of repeated force, thinner, lesser quality Literature Displays and Poster Holders tend to lose their luster over time.  Each thicker gauge Sign Holder from Plastic Products Mfg delivers a tenacious defense against scratches, cracks, breakage, and a faded appearance.  Material thickness makes a huge difference, in the long-run especially.  You wouldn't send a featherweight into the ring against a heavyweight, right?
The Bonding Process.
How exactly are Acrylic and Styrene Brochure Holders, Sign Holders, and POP Displays formed in thicker materials?  A stronger bond is created in the gluing process, which really isn't like the glue most people typically think of.  In the manufacturing process, a chemical solvent that's actually very water-like is used, creating a thicker, stronger seal and a tougher finished product.  It's a refined process that results in a crystal clear product…only thicker.
Planning to place an order for signage?  Be sure to take thickness into consideration to cement your investment in quality.  A Customer Service Specialist will gladly answer any questions on thickness and material composition.