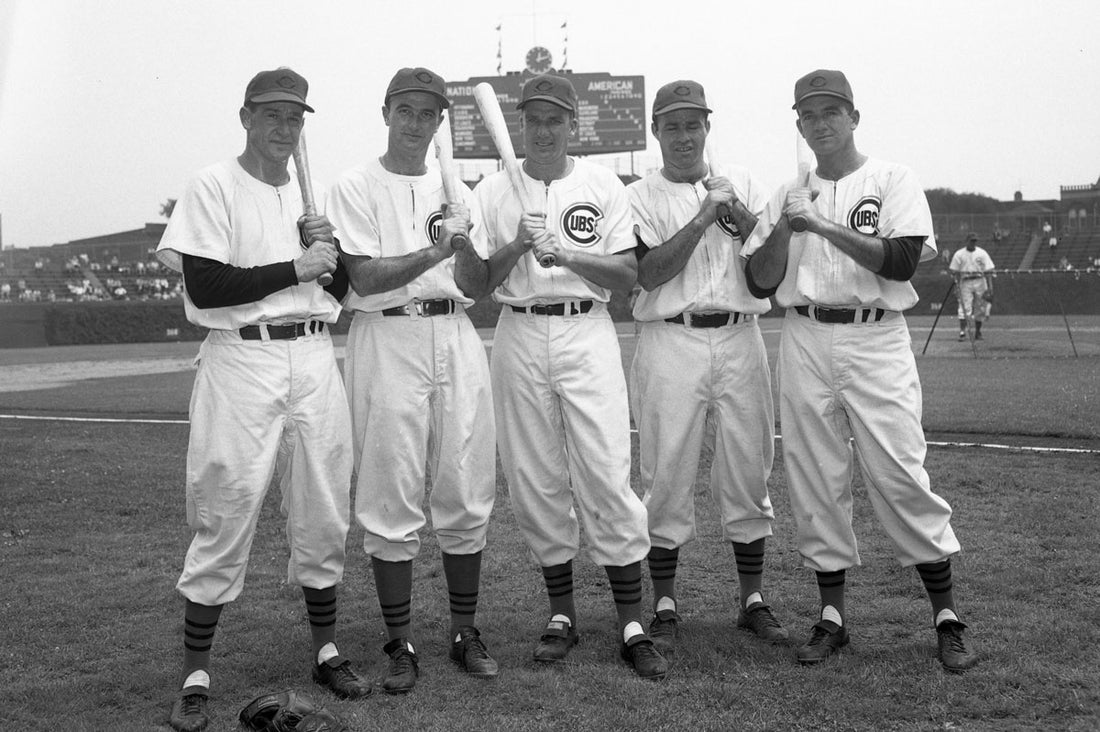 Magnetic Sign Holders in a 2017 Championship Season
The 2017 baseball season's in full swing, pardon the pun, and there are plenty of early story lines developing to get excited about.  There's the behemoth rookie outfielder wearing pinstripes named Aaron Judge, giving the Angels' Mike Trout a run for his money in the home run department.  The Houston Astros have proven to be a powerhouse on the road and an early American League dominator.  And the National League's leading hitter, 3B Justin Turner of the Dodgers, is getting ready to return from injury, chomping at the bit with a .379 average (as of this writing).
America's pastime is already riding a new wave of interest after the 2016 Chicago Cubs finally won their first World Series in 108 years, led by their lovably personable Manager Joe Maddon and a strong collection of talented players like Kris Bryant, Anthony Rizzo, Ben Zobrist, Kyle Schwarber, and Addison Russell.
The mastermind behind this winning roster was Cubs President Theo Epstein, who assembled the perfect combination of components into a solid championship season.  The same formula for success applies to Plastic Products Mfg's new Style C3 Magnetic Sign Holder with beveled edges.  Every element of this two-piece system contributes in functionality, style, and excellence, just like every Cub in the 2016 lineup contributed in batting power, timely hitting, crucial glove play, spectacular starting pitching, and super-reliable relief.
Start with the power component.  You can see right at the plate that Style C3 is extra thick and sturdy at home base with 3/8" clear acrylic thickness.  By any measurement in the field, that's beyond even premium thickness…pretty big league.
The Style C3 Magnetic Sign Holder has a keen eye and stays dialed in, delivering at the plate with star appeal and beveled polished edges on top.  Its tall stance hits for power as an effective POP showcase: two clear acrylic plates, standing 8-1/2" x 11" with premium 1/8" thickness.  Put those plates together and you have an unstoppable force that can reach for the fences in sales promotions.
Total success relies on your "pitch" too, of course.  But if the forecast for a summer campaign is going to be a winning one, the combination of your best advertising literature with the unique new look of Style C3 Magnetic Sign Holders will keep you up in the win column.
And just how reliable are these Magnetic Sign Holders in the field?  The 2016 Cubs featured talented middle infielders like 2B Javier Baez, whose feats at the position sometime defy imagination…almost like his glove has magnets.  Exactly.  Style C3 has four of 'em, like an entire infield in one Sign Holder.  It's easy for your staff to change promotions, then lock them back securely in place…error-free.
Sure, the season's early…but it's not too early to jump on the C3 bandwagon.  From an aesthetic standpoint, there's not another POP Display like it.  The clear acrylic makeup?  Premium thickness is extra tough and durable.  Applications?  Heavy retail foot traffic to classy high-end showrooms.  The point is, you'll score early and often with Magnetic Sign Holders on your roster, especially Style C3!