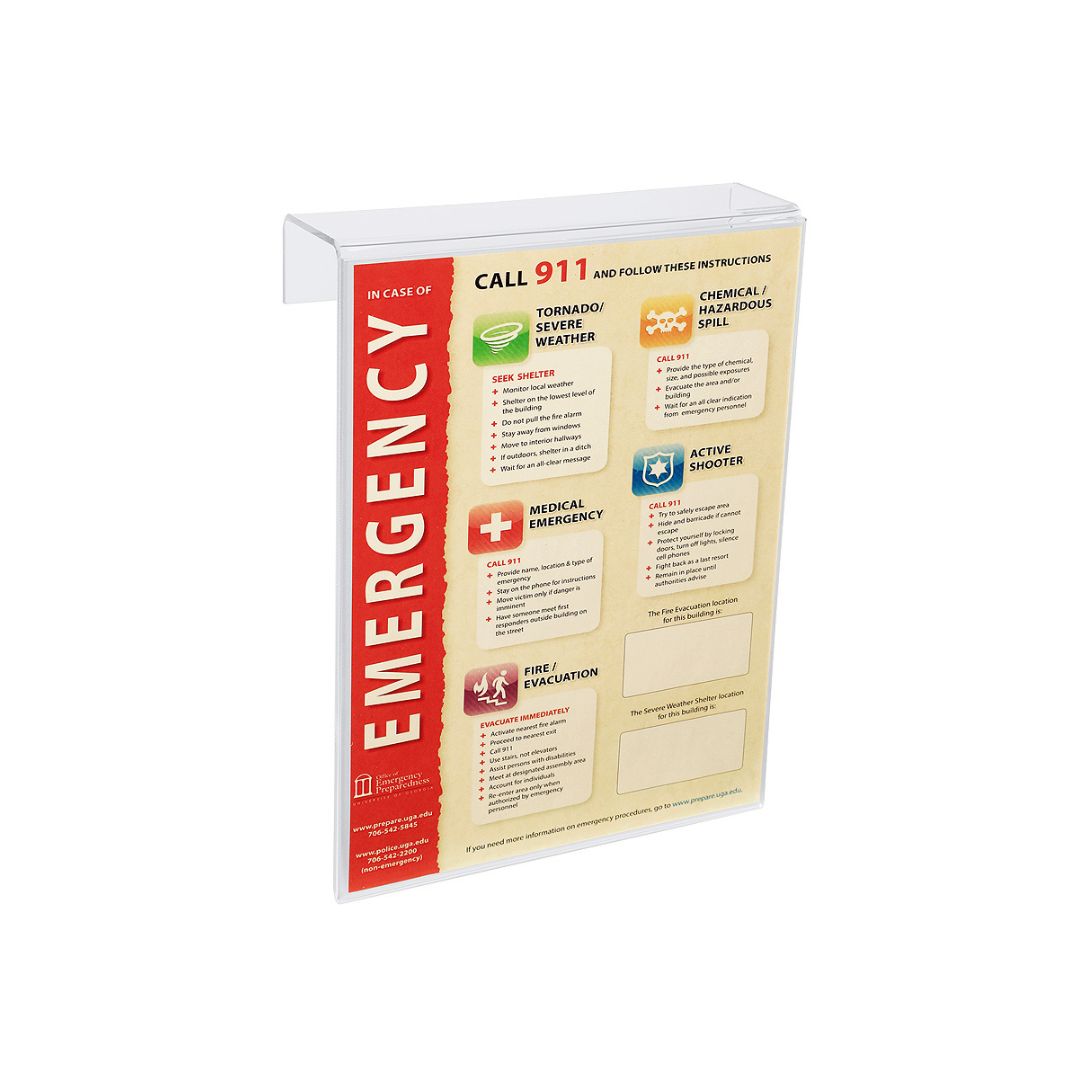 Keep it Safe for National Safety Month with Acrylic Wall Frames and Sign Holders
Did you know that preventable injury "accidents" are the fourth leading cause of death in the U.S.? The National Safety Council is acutely aware and has dedicated the month of June as National Safety Month since 1996. The goal is to focus on a conscious approach to caution and paying closer attention to our surrounding environment. That goes for home, work, driving, and even walking. Recognizing potential dangers is the best way to avoid these accidents and preventable injuries.
Safety signage is essential, of course - it's a code requirement in buildings and public areas. Making messages of safety more pronounced is where Acrylic Sign Holders, Wall Frames, and Elevated Cubicle Sign Holders enter the picture. Especially in the workplace, where a number of these mishaps typically occur.
Clear Acrylic Sign Holders capture attention effectively, standing out to passing foot traffic. Emergency protocols, evacuation awareness, hazard indicators, and essential safety information gets a solid showcase in premium thickness acrylic. Strategically placed Sign Holders are ideal for emphasizing sports safety, workplace safety, and tool safety.
Wall Frames put safety signage right at eye level in the most common traffic areas. Messages with prevention reminders and vital contact information can't be missed when the writing is on the wall. And the options for placement are virtually endless. Acrylic Wall Frames are also quick-and-easy to install.
When safety signs and notifications need to stand tall above the crowd, Elevated Cubicle Sign Holders and Sign Frames reach new heights. Bases attach easily to cubicle/partition wall tops, and the Elevated Sign Holder extends upward from there. This type of display serves a valuable dual function as a spotlight for directional signage - pointing the way to emergency exits, for example.  
Got some ideas of your own for June's National Safety Month? Consider implementing your workplace safety plan with just the right messengers: Acrylic Sign Holders and Wall Frames from Plastic Products Mfg.