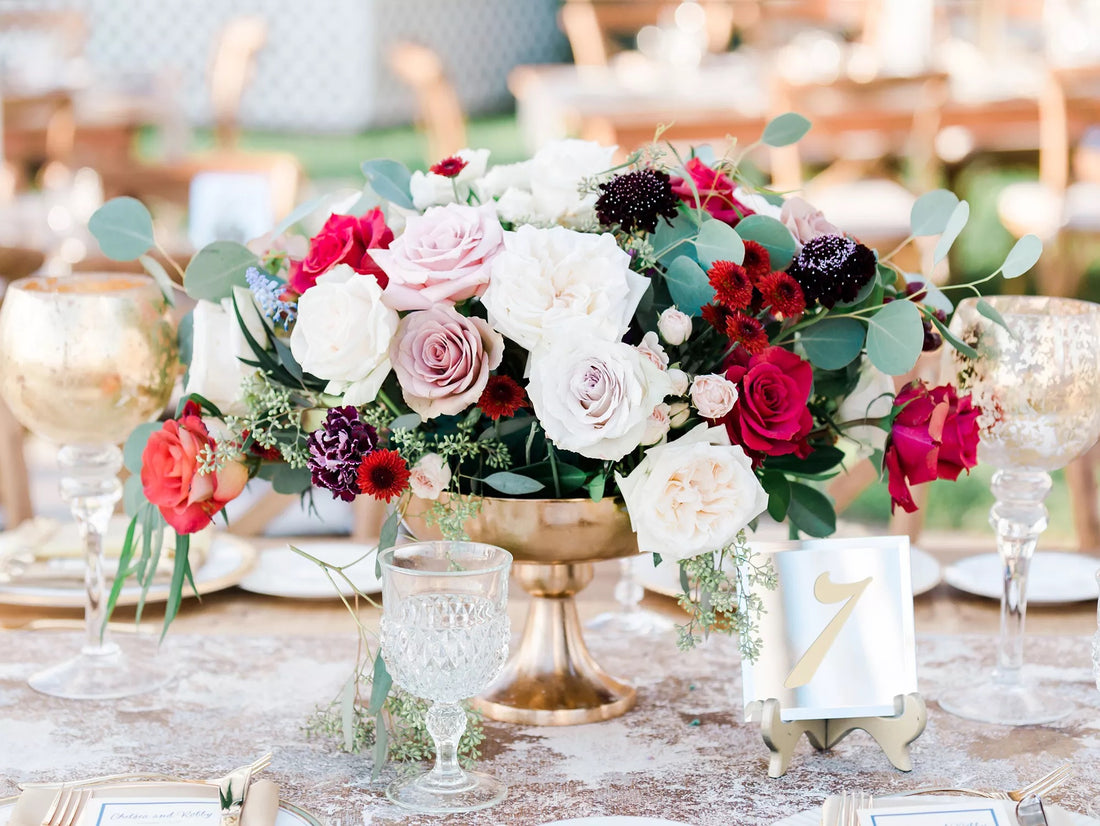 June's Wedding Planning Month Essentials with Acrylic Wedding Name Plates
After two years of delays, the 2022 wedding season looks to be extra busy. That's right, you can expect the backlog of betrothals to start becoming viable vows as long-engaged couples finally get to walk the aisle. And since June is officially Wedding Planning Month, we're ramping up production to meet higher demand in essentials like Acrylic Wedding Name Plates and Acrylic Wedding Place Cards. 
Coordinating guest lists that may have begun long ago is part of the challenge for wedding planners. Some couples have shifted gears to a smaller event while other couples have seen guest lists grow. This helps explain why planning thoughtfully and thoroughly is so key. And what better time to focus on the nuptials than June's Wedding Planning Month?
Now back to that guest list. That's really the foundation for determining aspects like venue, menu, and place settings. Once the number is finalized and the RSVPs start rolling in, ordering stylish Acrylic Wedding Name Plates should be a high priority so other plans can advance forward.
Another elegant touch? Acrylic Wedding Place Cards add a classy, unique element that elevates the standard in identifiers. Giving small details more wow factor helps make the experience of this special day more memorable for wedding-goers, and the acrylic look delivers at every table.     
As Wedding Planning Month, June orders for the aesthetic appeal of Acrylic Wedding Name Plates and Acrylic Wedding Place Cards are expected to boom. It's especially true because the month is also the nation's most popular for weddings themselves. As Zola points out, winter weddings in places like Lake Tahoe and Key West will be drastically different. June is such a popular choice for tying the knot simply because the weather is milder across more of the nation.
No matter what the weather, another beautiful attribute about acrylic is the crystal clarity it shines on everyone in attendance! So, plan well, and Happy Wedding Day!